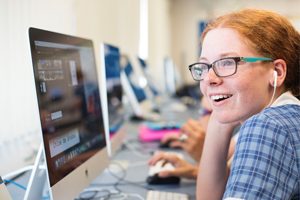 How to teach your children about social media
Social media is a fantastic tool to stay in contact with friends and easily access content you are interested in. Like everything though, it has its pros and cons.
A recent study by the Oxford Internet Institute (OII) at Oxford University revealed that of 515 interviewed 12 to 15 year olds, 14 percent had had a 'negative' online experience in the past year, eight percent had been contacted by strangers, almost 4 percent had seen someone pretend to be them online, two percent had seen sexual content that made them feel uncomfortable, and three percent had seen something that scared them.
A huge majority (90 percent) of the children's parents either did not know what parental filters were or they were not using them, and the children of those who were using them were at risk of viewing the wrong sort of information.
While many families have protective software installed, why don't we educate children on the pros and cons of social media and how to use it responsibly?
Here are some ideas about how to teach your children about social media:
Set some rules: Your children have grown up with technology, so unlike you, they are completely comfortable with it. They have no fear of it. It is up to you to protect them from the dangers of it.
Refrain from allowing children to use technology away from you, i.e. in their bedroom. Asking them to use their devices in a communal area should discourage most inappropriate activities as it will be obvious what they're up to even if you only glance in their direction.
Make it normal conversation. Talk about what's happening online:

apps or things you see online
what you like, don't like
appropriate or inappropriate behaviour
how although it is online activity, it is still reality and how your child's online activity can affect their reality
as they get older, ensure they understand the basics of internet safety including not clicking on links in emails or instant messages, good password practice and not turning off antivirus programmes and firewalls
being responsible online and the dangers of online bullying and pornography
talk about being respectful to others and not getting dragged into online fights or bullying.

Encourage them to talk to you. Make sure they know they can tell you if they receive any threatening or frightening messages or emails - you can add the sender's address to most email programs' blocked list.
You are the parent. Always remember you are the parent and in charge. If you feel your child is ignoring warnings, or actively seeking out the wrong sites, then you can remove their internet privileges.
A lot of what your child sees on Facebook will be dictated by those they are friends with. You can block individual users and apps in the settings options, but the extent of your control is limited.
Remember too that the minimum age requirement of a Facebook account is 13 years old, so it's not really intended to be entirely child-friendly.
If your child is a regular Facebook user, it may be worth investing in a family security software package that includes social media features.
YouTube is another popular one with children. Google has released a free YouTube kids' app which looks exactly the same, but uses algorithms to filter search results so videos are suitable for children.
To find out more about technology and its use, or how our experienced and enthusiastic team encourage and inspire students to reach their full academic potential and to become the best they can be, sign up to our enewsletter.