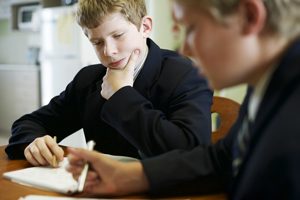 How to support a homesick boarder
Homesickness is a common part of Boarding School, particularly in the first few weeks. This is why students are encouraged to stay at school for that period, including weekends.
It can be helped in a number of ways:
Discuss the issue of homesickness: Talk to your child about homesickness, when you have experienced it in your life, how you felt, how long it lasted and how you coped with it. This will help your child to be informed and aware.
Pack personal belongings that your child can use to decorate their personal space at Boarding School so they have familiar things around them.
Acknowledge it: if your child admits they are homesick, don't ignore it. Revert back to the conversations you have already had about homesickness and reiterate coping mechanisms.
Refrain from visiting: Like all changes in life, your child will need some time to get used to Boarding School so refrain from visiting the School to check how they are. This will likely cause more upset and unsettle your child more. By the same token, encouraging your child to refrain from weekend visits home during the first few months is also recommended.
Send a care package: Rather than visiting, send a care package of some of your child's favourite things. Just small bits and pieces, it doesn't have to be expensive. A care package will remind them that you are thinking of them and miss them too.
Managing the transition to Boarding School can be challenging, but at Esperance Anglican Community School, we are here to help. If you are concerned about how your child would settle in, come and talk to us or learn more by downloading our Boarding Handbook.