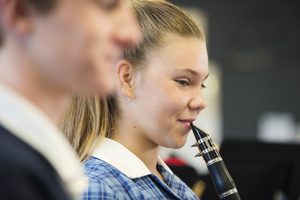 The importance of expressive arts in education
Research conducted by the University of Sydney, involving primary and high school students from 15 Australian schools, examined their academic and personal wellbeing outcomes over two years.
It found that students who actively engage with the arts at school were more likely to experience academic and social success than those who didn't.
It is only in recent times that the importance of expressive arts in education has been highlighted. So, why is it so important?
Expressive arts provide students with critical ways of thinking and communicating that provoke creativity, imagination and possibility.
In today's world, tools such as creativity, collaboration and imagination provide us with solutions to our most pressing problems, such as global warming and overpopulation.
Within Australian education, there has always been a strong focus on results. The expressive arts show students that they are, and can contribute more to the world than just good academic results.
It teaches students empathy. The expressive arts allow students to see human experience through the eyes of other people in a play or through a film.Those who are empathic will be better able to cope with conflict and difficult social situations, less likely to engage in bullying behaviour, and more likely to grow into well-adjusted adults with adaptive coping skills.Empathy is increasingly being recognised as a core life skill, and the bedrock for sound relationships and classroom climate.
It develops an understanding of what humankind is capable of and broadens students' horizons beyond their town, friends and family.
Esperance Anglican Community School and its staff are dedicated to developing people of character with a strong sense of identity and a passion for learning who will become great contributors to the region and beyond.
If you'd like to learn more about the learning opportunities at EACS, sign up to our enewsletter.