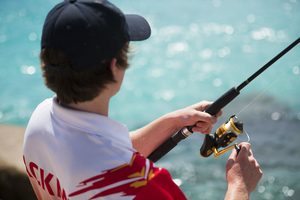 6 ways to help your teenager deal with exam stress
In the last post of our two-part series, we examined how to recognise if your teenager is not coping with exam stress. We covered some reasons why your teen might not be coping and highlighted what symptoms to look out for. In this post, we will examine the methods your teenager can use to reduce stress and perform to the best of their ability come exam time.
Here are 6 ways to help your teenager deal with exam stress:
Sleep
When exam time comes around, sleep is often one of the first things that suffers. Sleep re-energises the body's cells and supports learning and memory. Sleep also helps regulate your mood and improves decision-making. All of these are important for effective exam study, reducing exam stress and enhancing exam performance.
Healthy eating
A balanced diet is important in almost every aspect of our lives and reducing stress is no exception. Avoid high sugar, high GI energy hits that cause you to crash after the high is over. Skipping meals to save time is also not good practice. Breakfast is especially important as a good breakfast will provide long lasting energy and sustenance throughout the day.
Exercise
The better you look after your body, the better equipped it is to deal with physical and mental stress. Exercise, along with sleep and a balanced diet, helps you remain happy, healthy and calm. When you exercise you release endorphins, feel a sense of accomplishment and take a break from your study, all positive things for your stress levels.
Allocate down time
Spending time doing nothing can feel counterproductive during exam time, but it's important for your brain and body to rest. Reading a book, listening to music, taking a nap or going for a walk (without spending time on your phone) are all great options. They will take your mind off your study and help to relax and de-stress. You may also find that time off can provide a fresh perspective on problems you are facing in your study.
Study routines
Planning an effective study routine and giving your study structure can increase the effectiveness of your study and boost your confidence. Don't we all feel less stressed about exams we know we will perform better in? Increasing the effectiveness of your study will mean you prepare better, revise more content and are ready for exams.
Prayer
Your physical health isn't the only thing that can help manage stress. Looking after your mental and spiritual health is also important. Come to God in prayer, cast your worries upon Him and have faith in His plan for your life. Through regular talking with our father, you can find strength and calmness in his love, confidence in his grace and reassurance in his sovereignty. Whilst exams are important, the big picture of your life is also important to reflect on. Prayer helps you do this through the perspective and clarity it can bring.
EACS encourages all of its students to be mindful of these stress relieving tips not only during exam time but in all aspects of your lives. Should you feel that your teenager needs more serious help with stress or anxiety, please contact the school for further options. If you'd like to discover more study tips, sign up to our enewsletter.