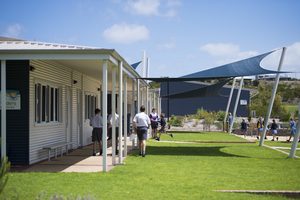 How to talk to teens about mental health
Talking to teens about mental health is becoming increasingly important. One in seven children have experienced a mental health disorder according to an Australian Government report into the mental health of children and adolescents. The report found that the rates for depression, self-harm and thoughts about suicide in teenagers were particularly worrying, with approximately one in ten teens indicating that they have engaged in self-harming behaviour.
"For teenage girls aged 16-17 years, nearly one in five were found to meet the clinical criteria for depression," the report stated. Further, the rates for depression in 11 to 17 year olds were found to be higher when young people provided the information themselves (7.7 percent) than when their parents and carers did so (4.7 percent). This is an important signal to all parents who are faced with the challenging task of helping their children navigate the transition from childhood to adulthood.
Mental health issues can take many guises. Disorders impact on individuals in a number of ways and to varying extents, not all as serious as self-harm and depression.
Talking about mental health with teenagers might be a difficult subject to discuss, but it is important. Children need to have a sound understanding of what mental health is, how to maintain their health and wellbeing and what to do when things don't go according to plan.
If you are worried about your child's mental wellbeing, BeyondBlue offer a number of conversation starter tips to encourage children to open up and discuss their feelings:
"I'm really worried about you. Can we talk?"
"I've been noticing that you are (sad/distant/not yourself. I am really concerned. Can we talk about what's been bothering you?"
You haven't been acting like yourself lately. Let's talk about what's going on."
Here are five tips to help you discuss mental health issues with your teenager:
Listen


Be attentive – allow your teen to talk without interruption and ask open-ended questions that will help you understand what they're thinking. Make sure you maintain eye contact and acknowledge their feelings. It's important that you don't belittle or down play feelings.
Be supportive


To ensure your child comes to you again in the future, make sure you keep any judgement or criticism in check. Your child needs to feel supported to prevent any feelings of isolation and hopelessness. 
Be respectful


Respecting your child's privacy is important to build trust. If you do feel that you need to reach out for outside support to health professionals, family members or the School, make sure you discuss with your child what information can be shared and what should remain private.
Stay informed


It is easy to feel overwhelmed when talking about mental health, particularly if you don't necessarily understand it or its' implications. For this reason, keep up-to-date about mental health issues and research anxiety, depression and suicide. You'll be in a far better position to help if you are armed with all of the necessary information. 

Provide reassurance
When children are suffering from anxiety of depression, it is easy for them to get into a cycle of negativity. This behaviour can get in the way of finding an appropriate solution. This is where a parent's role becomes really important. You can encourage your child to explore possibilities to find a way out. Setting small achievable goals is a great way of building confidence and self-esteem. Most of all, though, providing reassurance that everything will be OK is what is really needed.
Today, teenagers deal with a number of behaviours that can put them at risk for mental health issues. These include bullying; problem eating; smoking, alcohol and other substance abuse; internet use and electronic gaming.
BeyondBlue have a number of resources to help families navigate a broad range of social, emotional and behavioural difficulties. The Child Mental Health Checklist can help you decide if you might benefit from professional support.
If you would like to know more about school news and EACS in general, please sign up to our eNewsletter.