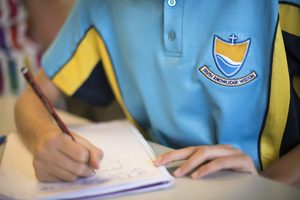 How to get your child back into the school routine
The holidays can provide a welcome break from school for your kids and an opportunity to spend some quality time together as a family. As much as your children would enjoy another week or three of holiday time, it will soon be time to go back to school. Term four is just around the corner and it's time to get your children back into school mode and ready to learn.
Here are a few different things you can do to get your child back into the school routine.
Do some reading/brain training a few days out
Hopefully your child is already a regular reader but if not, it would assist greatly in preparing them for the return to school. The advantages of reading are well established and include reducing stress, improving general knowledge and increasing vocabulary to name but a few.
Create a dedicated homework space
Having a clear, dedicated homework space for your child, away from play areas, makes doing homework simpler, easier and faster. Remove distractions like unnecessary screens and toys, provide needed study equipment and make sure to create a comfortable space. Having a dedicated study space gives your child one less excuse when homework time comes around and ensures that all tasks get done.
Restock stationery
Restocking your child's stationery not only means they are ready for whatever school may throw at them but can also be a fun outing. It's an opportunity for your child to choose a special pen or notepad with a design they like, or get some exciting new coloured pens, for example.
Reinstate sleeping routines
Holidays can be a time of relaxation and fun, so it's understandable if normal bedtime and wake up time slip a little. A few days before school starts, reinstate normal school sleeping routines so that their bodies can readjust in preparation of the school term.
Talk to your child about any nerves they may have about returning to school
It is completely normal for your child to be nervous going back to school. If you can see your child seems nervous or anxious about the start of the school term, talk it out. It could be that all they need is a simple reassurance to ease their nerves but if it is a bigger problem, feel free to contact the school to discuss any real concerns the child may have.
Check the school's calendar and add to your child's calendar/diary
This is a great habit to get into at the start of any school term and can help you prepare for an excursions, holidays or other school events. The school calendar also provides information on things like sporting events, free dress days and meetings.
EACS hopes all our students and parents have had a refreshing and enjoyable school holidays and are excited and ready to return for term four. For more information on EACS, sign up to our enewsletter.