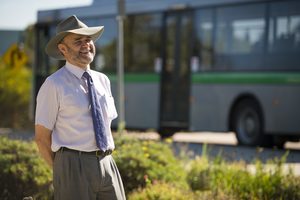 Principal's Christmas Message 2018
This is a time of year when, despite the blizzard of commercialism, we pause for thought about the meaning of Christmas for us in the benign surroundings of Esperance.
The concept of stables, wise men and angels may be a bit obscure but stars and clear night skies, when the silence thrums, gives us a sense of what Edmund Sears wrote in his poem It Came Upon the Midnight Clear (and put to music as a carol by Arthur Sullivan of Gilbert and Sullivan fame). Indeed the words of this carol convey the real essence of what Christmas is about, even in the 21st Century.
It came upon the midnight clear,
That glorious song of old
From angels bending near the earth
To touch their harps of gold:
'Peace on the earth, goodwill to men
From heaven's all-gracious King.'
A pretty clear message but the carol continues …
But man, at war with man, hears not
The love song which they bring …
How true is that of our world today. But the carol gives us a clear message to reinforce the first:
O hush the noise, ye men of strife,
And hear the angels sing.
It is my earnest hope that in some way we might all be able to hear the angels sing and spread the peace and good will that Christ gave to each one of us.
May you have a blessed and peaceful Christmas.
If you would like to know more about EACS, sign up to our enewsletter.