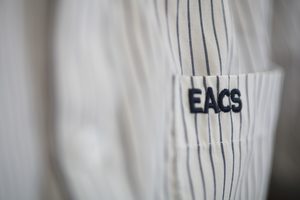 Learning how to play a musical instrument is more than just a hobby. Many people develop a deep appreciation for playing music after learning an instrument at school. The benefits of playing music can be physical, mental and spiritual. Time and again, science has shown that learning how to play a musical instrument benefits both adults and children, and it is often linked to better learning outcomes in school.
Here are 5 of the many benefits of playing music:
It improves brain function
Several studies have shown strong correlations between playing music and increased brain function. For example, learning to play music can enhance spatial reasoning, a cognitive skill that helps improve mathematical and geometrical ability. Other studies claim that regularly playing an instrument can increase IQ by seven points in both children and adults. More recent discoveries have led scientists to believe that playing music can make people smarter because it releases the proteins BDNF, CREB and synapsin I, all of which help strengthen mental capacity.
It helps develop self-confidence
Being proficient with a musical instrument is great for improving confidence, as mastering an instrument requires hours of practice and learning. The ability to play an instrument helps your children get comfortable with self-expression, which in turn helps to increase their self-worth and self-confidence. In every stage of their pursuit of music, from learning neat tricks to performing in front of an audience, children believe in themselves more.
It enhances focus and teaches discipline
When studying the benefits of music, Lutz Jäncke, a psychologist at the University of Zurich said, "For children especially we found that learning to play the piano for instance teaches them to be more self-disciplined, more attentive and better at planning. All of these things are very important for academic performance, so can therefore make a child brighter."Gabriella Sanna, executive director of Project STEP (String Training Education Program), affirms this statement, stating that playing music helps children develop essential life skills

. "Music can promote craftsmanship as students seek to fine-tune their music skill; music promotes achievement, as learning an instrument and new music can often be challenging but rewarding," she explains. "Music can also combat stress and teach discipline."

It improves emotional wellbeing
Albert Einstein once said, "Life without playing music is inconceivable to me. I live my daydreams in music. I see my life in terms of music ... I get most joy in life out of music." Indeed, playing music seems to bring about indescribable joy. A 1995 Jenlink study revealed that a music instruction program helped children feel less alienated, promoted individual growth and provided a strong bond between home and school

. A study published in The Journal of Research in Music Education has shown

that learning how to play music can help positively impact the lives of at-risk children in particular

.

It improves social skills
Playing a musical instrument can help your children become more sociable. Joining a band or an orchestra can help foster relationships with like-minded people, and it can encourage teamwork and leadership. According to a study, the training that the mind and body go through to develop musical comprehension is the same as the training required to develop speech and verbal skills, essential components in any relationship

.
These are just some of the many benefits that your children can get from learning how to play a musical instrument. If your children have expressed their interest in playing a musical instrument, show them your support and encourage them to pursue their instrument of choice.
At EACS we firmly believe that music is an integral part of the broad education we provide. Accordingly, students have abundant opportunities to pursue music, whether it be in individual lessons or in one of our many bands and ensembles.
If you would like to know more about Esperance Anglican Community School, sign up to our newsletter.