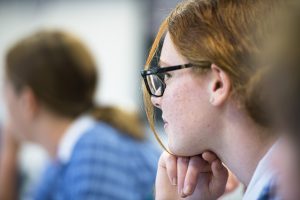 We all face challenges throughout our lives, some greater than others. As adults, we have faced more challenges, learnt more lessons and overcome more adversity than our children. Kids need to prepare themselves, so it's important to teach your child to embrace challenges from a young age.
The way we react to adversity is a defining feature of a person. If you rise to a challenge and have a growth mindset, you are much more likely to progress in all aspects of your life. Rolling over in defeat at the first sign of difficulty may be the easiest option, but it doesn't result in progress.
Children need to welcome the trials they face because, no matter the outcome, they will always be better off for trying. Here are 7 methods to teach your child to embrace challenges:
Focus on outcomes
Focusing on the positive outcomes of a challenge can be an important motivator for your child. If they are able to see that they could be better off by overcoming their challenge, they will not only be more likely to attempt something new or difficult, but will promote a growth mindset that can be applied to all aspects of their lives.
Reinforce that failure is okay
Failure is an integral part of development. Through failure, we learn and grow, becoming better equipped to face any challenge that comes our way. No one ever succeeds in every new task they attempt, and children especially, will need to be reminded of this.
Encourage kids to explore outside their comfort zone
If your child explores outside their own comfort zone, it creates new experiences and improves confidence. By extending your child's comfort zone in small steps, you can familiarise them with uncomfortable feelings and help them to step forward on their own more often.
Ensure progress is visible
When your child can see the correlation between facing challenges and progress, it creates a clear link between effort and reward. Next time they face a challenge, their past experience will motivate them to grow and try new things in the future.
Set a positive example
Your children learn from you all the time, not just when you want to teach them something. They see how you confront the challenges in your life and what you do when you are faced with adversity, and they learn from your lead. If you normalise a growth mindset and embrace challenges, they will see this as standard.
Use heroes as role models
Your child might admire a football player, musician or even politician. Either way, your child's heroes will likely have demonstrated examples of overcoming challenges in their lives. Using these examples can be great encouragement to your child.
Look for encouragement in God's word and in prayer
"Consider it pure joy, my brothers and sisters, whenever you face trials of many kinds, because you know that the testing of your faith produces perseverance. Let perseverance finish its work so that you may be mature and complete, not lacking anything." [James 1:2-4].It may seem counterintuitive to find joy in suffering or when facing trials, but with more consideration, it makes more sense. When was the last time you faced a trial, experienced suffering or overcame a challenge, and didn't learn something from the experience? So, God calls us to consider it pure joy, because this produces perseverance.We never need face challenges alone, and God doesn't expect us to. Embracing challenges is always easier when you have someone to talk to and thankfully, no matter where we are, we can always talk to God. Prayer brings a peace and comfort like nothing else, even when it feels like the walls are falling in around us. Remembering that God is always with us, loves us and wants the best for us, will encourage your child to rise up to a challenge and embrace it head on. He uses challenges to shape and grow us, so why should we shy away from an opportunity to grow, especially when God is on our side?
If you would like to find out more about EACS, sign up to our enewsletter.