Dear Parents and Carers,
Good afternoon and welcome back to my 'Comment' after a bit of a gap. During my personal leave family matters stabilised somewhat, which was a relief; my thanks for the many expressions of kind concern.
PThe week has started well with a visit by the Revd. David Jones, Chaplain at ASC Cathedral College in Wangaratta, to meet with those going on the Samoa service learning trip. He also led our Chapel service on Wednesday, providing spiritual leadership to begin the new term.
Aussie of the Month
It was good for me to catch-up with Aussie of the Month presentations in Assembly. The following students received this award for March.
Year 7 Eugiena Clark
Year 8 William Wildberger
Year 9 Max Chapman
Year 10 Kirsten McCrea
Years 11/12 Zachary Fox
Relationship Counselling
This has continued with our Year 9 Advisory Groups and has proved to be a very valuable series of workshops designed to assist our young people in developing relationships with each other in an appropriate manner, at an often-challenging age. We will assess the effectiveness of this initiative to see whether follow-up sessions might be worthwhile or whether it could be extended to other groups.
Counselling
Whilst on the topic of counselling it was, with sadness, that we had to say farewell to our School Counsellor, Ms Candi Toll who wishes to resume her teaching career. I have not, so far, been successful in recruiting a successor so if you do know of someone that might be willing and able to fulfil this important role please do get in-touch with me.
Cyber Safety
This is an aspect of welfare that concerns all of us who work with young people. I am pleased, therefore, to let you know that all staff and students will attend workshops run by Kayelene Kerr on Wednesday 8th May. There are also sessions for parents (no children at these) on cyber safety and protective behaviours, details of which are appended below, and I would encourage you to attend if you can.
Cyber Safety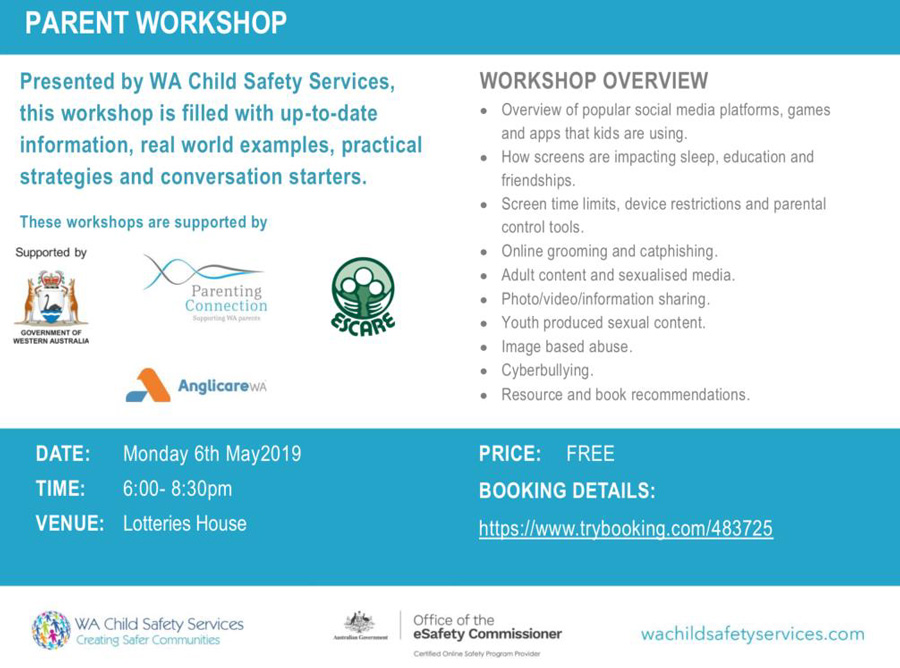 Protective Behaviours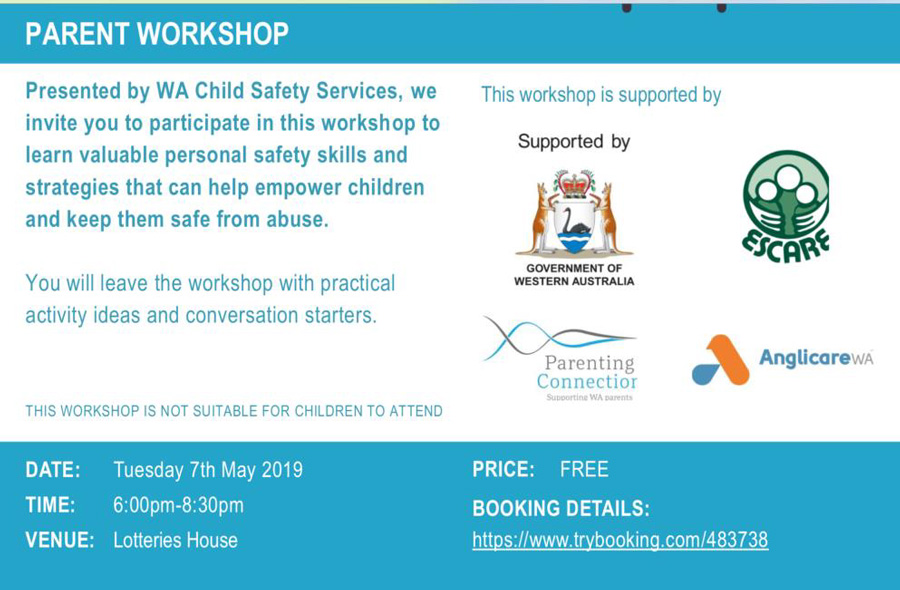 Car Park
Further work has been completed on creating a safer route for pedestrians to exit the School via the underpass. Students have been told how to use this route, but car drivers should please remember to keep to speed limits and recognise that this area is a shared zone (as intimated by the signs).
Year 8 Parent-Student-Teacher Meeting
A reminder to all parents and carers of students in Year 8 that this meeting takes place between 1530 and 1800 on Wednesday 8th May. An invitation to register through the online booking system has been sent but please contact Reception if you have any issues with this or need help to make appointments. This year we ask, too, that students attend with their parents to help cement the important relationship between home and school.
Winter Uniform
The move to winter uniform should be completed by the end of Week 2, so that all students should come to School in winter rig on Monday 13th May. A reminder also about the use of spray jackets, more of which are on order.
Students may wear their spray jackets:
To and from school
Throughout the day when wet or to keep warm in colder weather
Some additional guidelines:
Spray Jackets should always be clean and presentable
Students will be asked to remove spray jackets if they are dirty or poorly presented
Spray jackets are NOT to be worn during lessons, they should be removed and neatly hung over the back of chairs.
Spray jackets do NOT replace the need to wear blazers during the winter months
Tracksuit tops do NOT constitute an acceptable substitute for the wearing of spray jackets.
Year 7 and Year 8 Camp
By all accounts this was a highly successful and enjoyable week and my thanks are due to Mr Iain Clark and his team of Ms Tian Della Vedova, Mrs Shirelea Garvey, Mrs Hillary Macmillan and Mr Peter Grobler.
Country Week
Looking ahead, the momentum is building for our participation in this annual sporting event in Perth. Our teams are training hard and looking forward to the week; however, I must remind you that fee accounts must be in order to allow attendance. If you have any concerns about this please contact, in the first instance, our Finance and Administration Officer, Mrs Lisa Stokes.
Forthcoming Events
As is customary, I hope a summary of forthcoming events will be helpful, although these are also on the Calendar, which is on the website and SEQTA.
Week 2
Education Perfect English World Championships (all week)
Monday 6th to Tuesday 7th May - Year 11 Outdoor Education Camp, Condingup area
Wednesday 8th - 0730 Staff Cyber Safety Workshop
Cyber safety workshops for students during the day
1530 - Year 8 Parent-Student-Teacher meeting
Week 3
NAPLAN on-line testing
Week 4
Monday 20th Year 7/8 Electives Rotation 2 begins
Wednesday 22nd - 1000 School Council meeting in D3
1530 - Year 9 Parent-Student-Teacher meeting
Friday 24th - Year 11/12 Examinations start (continue in Week 5)
The weather for the weekend promises to be fine and I trust that it will provide the opportunity for some rest and relaxation.
With warm wishes.
Yours sincerely,

P. Kerr Fulton-Peebles
Principal