The 'ETA' Executive Team Address
TERM 3 WEEK 1 REFLECTIONS
Aspirations and Leadership
Firstly, we welcome all students and families back to the start of the Term 3. Hopefully the holidays provided sufficient time for students to relax and unwind whilst, in the quieter moments, introspectively reflect on their social participation, engagement and achievements from Semester 1. The Semester 1 Progress Reports should be reflected upon in some detail and conversations had between parents and their children about obvious strengths, which we would want to continue, but also identifying areas for improvement (i.e. what needs to change) with the new semester in mind.
"The first step towards creating an improved future is developing the ability to envision it. Vision will ignite the fire of passion that fuels our commitment to do WHATEVER IT TAKES to achieve excellence. Vision has no boundaries and knows no limits. Our vision is what we become in life" – Tony Dungy
Students were left with this powerful inspirational quote at the final assembly of Term 2. The idea of vision having no boundaries or limits is what we should all take great encouragement from. When students have a strong sense of moral purpose and who are guided by their moral compass, values instilled in them from the combination of good parenting and schooling, they can feel safe and confident in their abilities to successfully navigate the challenges in life, being flexible and making adjustments where necessary, whilst maintaining gait and direction towards their goals in life. We wish all students every success for the semester ahead.
Student Achievements
Congratulations to Luke Greatrex, Gardiol Viviers and Luke Burnside who have been offered Early Entry positions to university. EACS can now proudly boast five Year 12 early entry university positions.
Luke Greatrex has received early entry to the University of Western Australia (UWA) to study Engineering.
Gardiol Viviers has received early entry to Edith Cowan University (ECU) to study Health Science.
Luke Burnside has received early entry to the University of Western Australia (UWA) to study Science with a double major in Conservation Biology and Botany.
Luke Greatrex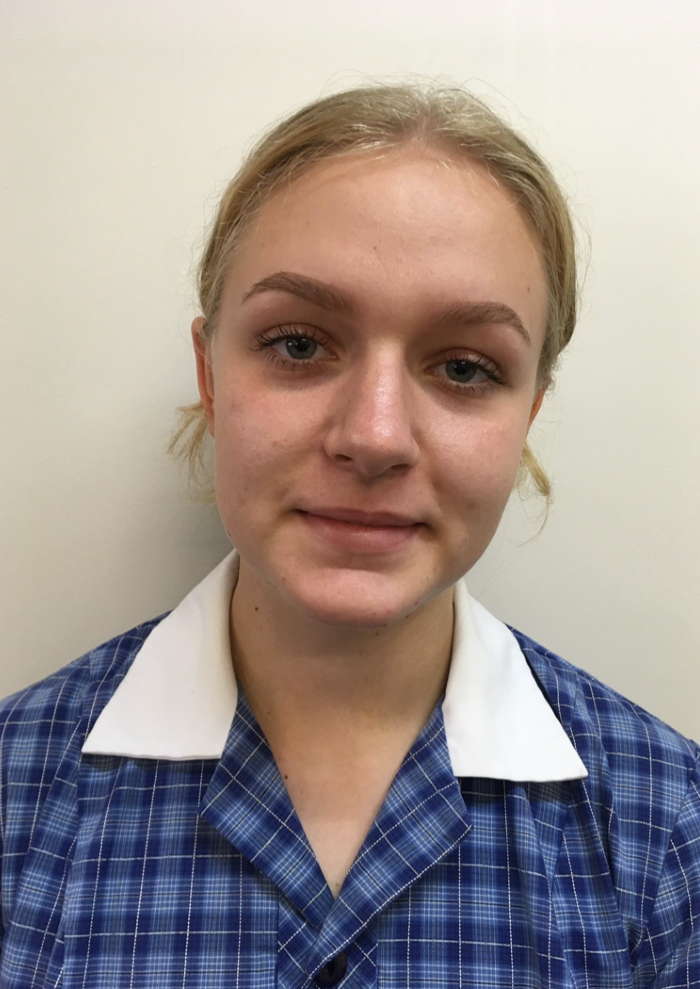 Gardiol Viviers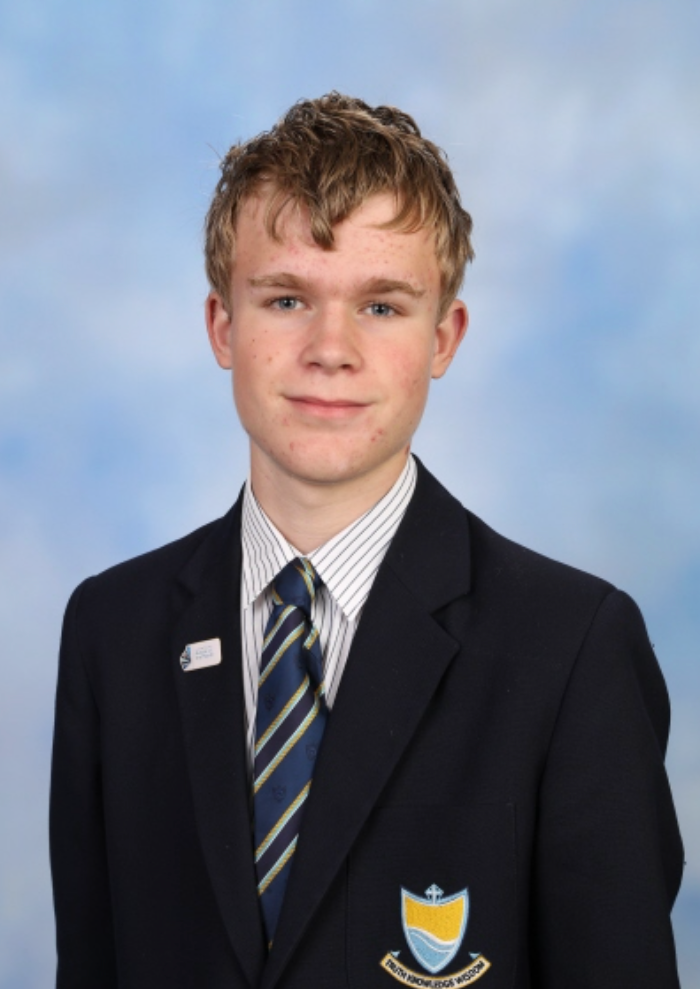 Luke Burnside
Notices
Table Tennis Championships 2020
Last term 16 of the best table tennis exponents in the school battled to become this year's EACS Table Tennis Champion. This event has been part of the school's fabric for the past 10 years and is always hotly contested. Whilst there were a number of key matches that could have gone either way in the end two clear combatants reached the grand finale, played in the final week of term.
Spencer Davies (Y08) and Jaxon Daw (Y12) played a high entertaining match with some excellent rallies and points played. There was a clear difference of styles with Jaxon possessing the more flamboyant shots, but Spencer more stoic in his determination and resilience. After three close sets Spencer emerged victorious and will have his name etched onto the coveted winners shield for evermore. Congratulations to both boys for the spirit and sportsmanship shown throughout their encounter.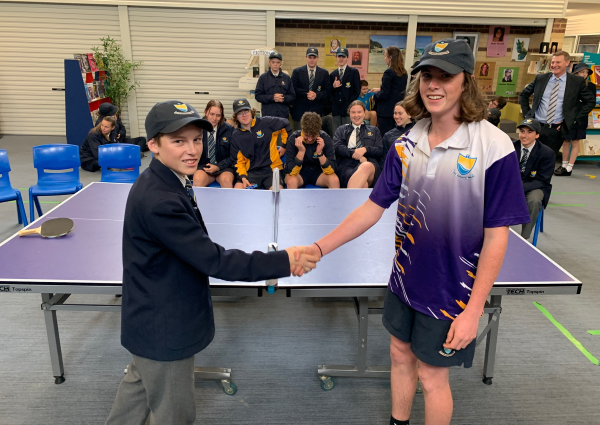 Spencer and Jaxon – Grand Finalists 2020
What's on this week (Week 1)
Tuesday School resumes for all students
Thursday Prefects meeting
Friday Student Representative Council meeting
What's coming up
30 July Australian Mathematics Competition
4-6 August Executive Principal in school
05 August Year 11/12 Parent Teacher meetings
07 August Anglicare WA Schools Sleepout (years 9-12)
10 August Year 9 OLNA Pre-qualification (Writing)
12 August Year 9/10 Parent Teacher meetings
12 August Year 9 OLNA Pre-qualification (Reading)
13 August Year 9 OLNA Pre-qualification (Numeracy)
19 August School Photographs day
Best wishes for the week ahead.

Jason Bartell
EXECUTIVE PRINCIPAL

Iain Clark
ASSOCIATE PRINCIPAL

Lisa Marquis
ASSISTANT PRINCIPAL