The 'ETA' Executive Team Address
TERM 3 WEEK 9 REFLECTIONS
Sharing good practice: Student partnerships in their own learning
Rebecca Vukovic in an article for Teacher Magazine entitled "Sharing good practice: Gonski and encouraging student voice (22 June 2018) cites The Gonski Report 'Through Growth to Achievement: Report of the Review to Achieve Educational Excellence in Australian Schools', which proposes a set of impactful and practical reforms that build on existing improvement efforts.
Vukovic supports the idea of students having a voice and being partners in their own learning:
"Giving students a voice and encouraging them to be partners in their own learning not only increases their agency and achievement, but it also creates positive long-term learning habits."
Recommendation 3 of the Gonski Report states that schools should 'Ensure all students have the opportunity within schools to be partners in their own learning.' According to the Gonski report, this builds a student's engagement with their schooling, which is associated with positive outcomes later in life.
The Gonski review panel highlights there are several ways that schools can engage students as partners in learning:
Seeking feedback
Involvement in decision making
By allowing students to exercise some autonomy over what they learn and how they learn.
Seeking feedback is an effective way that teachers can give students a 'voice'. The Gonski Report says:
'Frequent and real-time student feedback can help teachers to assess the impact of their teaching practices on each student and modify approaches to better suit different student learning needs.'
At EACS Feedback is ongoing from one assessment to the next. Through the use of Teacher and student feedback prompts as well as the use of Seqta 'marking key' rubrics, feedback is a powerful aspect of the partnership that exists to engage students and give them ownership over their own learning.
By involving students in decision making, schools are also creating positive and engaged learning cultures. The Gonski Report says:
'Encouraging student agency through decision making can improve the wellbeing of students at school by providing them with communication channels to engage with teachers on things that matter to them.'
The EACS Student Representative Council (SRC) at the school is currently in its second year of operation. School Prefects run student-led focus group discussions with student representatives from each class from Year 7 to Year 11 in an agenda of School Improvement Planning.
SRC Focus Group 1: Canteen menu choices
SRC Focus Group 2: In-school / After-school clubs and activities
SRC Focus Group 3: Community and environmental Advocacy Projects
SRC Focus Group 4: Inter-house sporting competitions
Prefects: New water bottle dispensers and upgraded furniture for DMP
Students have been asked to formalise their ideas and submit a proposal for change based on the following headings: Overview (rationale for change), Schedule (anticipated timelines), Budget (anticipated costs), Submission (format proposal).
Students having a voice and being seen as autonomous partners in their learning is another key objective. At EACS students are encouraged to exercise some autonomy over their learning to enable them to tailor senior secondary pathways to suit individual passions and learning styles. This includes students exploring their own vocational qualifications from the Australian Qualifications Framework (AQF) and the real-world learning embraced through the Big Picture design for learning.
Research suggest that teachers can learn from students just as much as students can learn from teachers and this concept is currently being reinforced through our staff Professional Learning Communities (PLCs) as part of our Effective Pedagogical Practices (EPP) school improvement domain focus. This really develops strong, positive relationships between teachers and students that we hope will strengthen and enhance learning over time.
Student Achievements
Education Perfect Mathematics World Championships – Final results
161st overall globally (out of 1732 schools) TOP 9%
17th overall in WA (out of 182 schools) TOP 9%
14th overall in the 101-250 students' category (out of 294 schools) TOP 5%
77th overall in Australia (out of 1153 schools) TOP 7%
8th in Australia for the 101-250 students' category (out of 203 schools) TOP 4%
2nd in WA for the 101-250 students' category (out of 37 schools) TOP 6%
Top Performing Students
Vaughan Clarkson Jones (6065 pts and 351st overall globally) EMERALD Certificate
James Powell (3170 pts and 928th overall globally) GOLD Certificate
Astiana Beardsmore (2946 pts and 1073rd overall globally) SILVER Certificate
Toby Jones (2175 pts and 1394th overall globally) SILVER Certificate
Ashton Davies (1443 pts and 1966th overall globally) BRONZE Certificate
Holly Chivell (586 pts and 3736th overall globally) CREDIT Certificate
Music Concert Performances
With the Esperance Music Festival being cancelled in 2020 due to COVID-19 concerns, a series of smaller concerts were hosted at the Seventh Day Adventist Church last Sunday 13th September. The following EACS students were represented and acquitted themselves admirably. Congratulations to one and all.
Solo items: Luke Burnside, Jack Muir, Rebekah Knox, Leilani Knox and Jemima Wallace
Duet item: Mia Holberton and Rebekah Knox
Quartet item: Ileesha Hathurusinghe, Eugiena Clark, Fletcher Williams Leilani Knox
Quartet item: Pearl Mitchell, Maddy Fox, Sarah Locke, Charlie Tate
Quartet item: Madison Maitland, Olivia Petersen, Rebekah Knox, Jack Muir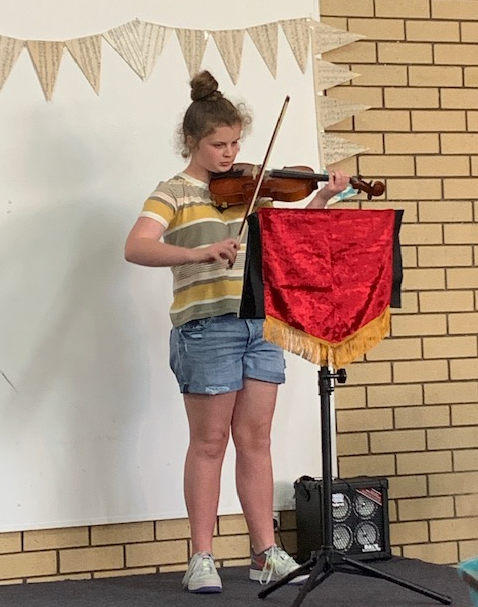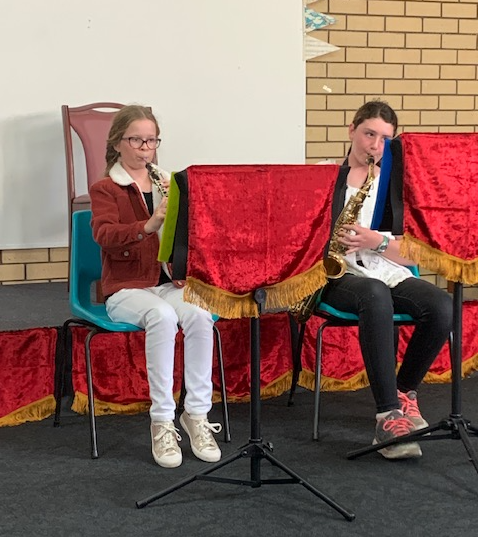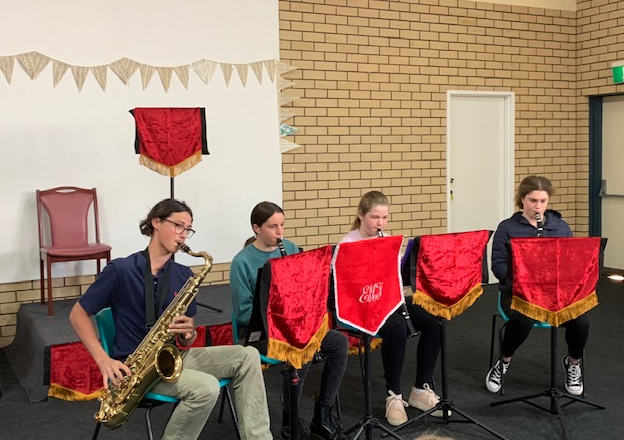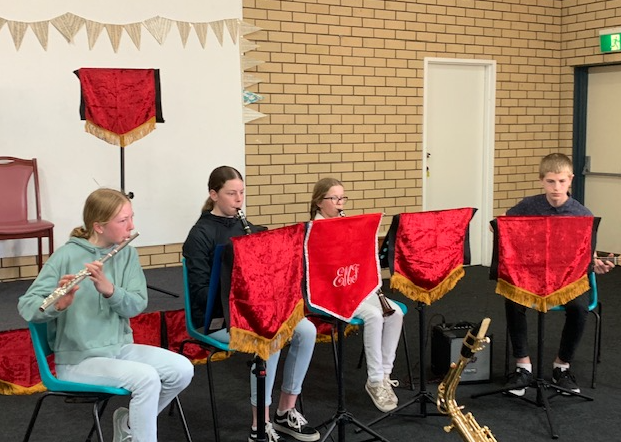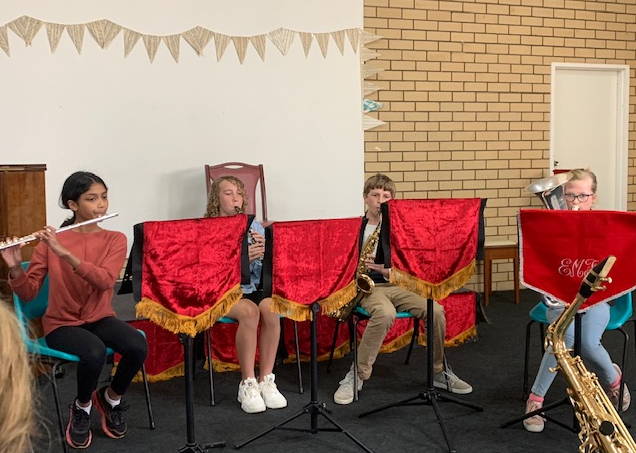 What's on this week (Week 9)
Friday Student Representative Council meeting
Further ahead
22-24 September Executive Principal in School
22 September Inter-house Athletics Carnival
25 September Last day of Term 3
26 Sept – 12 Oct School holidays
5-9 October Year 12 ATAR Mock Exams (Anglican Parish Church)
13 October School resumes (all students)
Band Practice
Tuesday Junior Band 7.30am
Wednesday Senior Band 7.30am
Thursday Stage Band 7.30am
After-school activities
Monday English HELP Club 3.15-4.15pm ('Finding evidence in text' skills focus)
Wednesday Maths HELP Club 3.15-4.15pm
Thursday Chess Club 3.15-4.15pm
Best wishes for the week ahead.

Jason Bartell
EXECUTIVE PRINCIPAL

Iain Clark
ASSOCIATE PRINCIPAL

Lisa Marquis
ASSISTANT PRINCIPAL