The 'ETA' Executive Team Address
Biblical Thought for the Week
"Love the Lord your God with all your heart, with all your soul, with all your mind, and with all your strength."
Mark 12:30 (c) GNB
Application: It's a tall order, but when you are totally committed to the All Mighty, you'll find He is totally committed to you.
TERM 4 WEEK 1 REFLECTIONS
Welcome back to Term 4 for what no doubt will be an extremely busy, but hopefully enjoyable and
rewarding nine weeks of school for all students.
Lessons from Geese – part III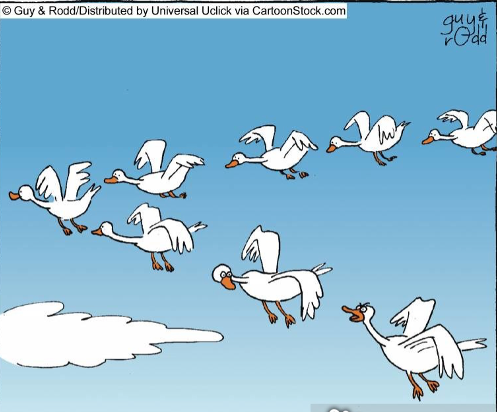 FACT: When the lead goose tires, it rotates back into the formation and another goose flies to the point position.
LESSON: It pays to take turns in doing the hard tasks and sharing leadership.
EACS APPLICATION: As with geese, students of EACS are interdependent of each other's skills,
capabilities and unique arrangements of gifts, talents and resources. This notion of interdependence
and each student having a special 'uniqueness' about them is what we hope to embrace and foster at
EACS, guided by our mission:
"At Esperance Anglican Community School we aim to educate the whole person – in mind, body and spirit – as a unique individual each with their own talents and capabilities"
Whilst we understand that there are some students who are natural born leaders, leadership potential
is inherent in all of us, skills of which can be learnt and acquired over time. For learning and leadership is a lifelong journey, which can manifest in many forms. It is our hope that the academic, co-curricular, extra-curricular and pastoral programs on offer will instil in all students an inner self-confidence and an inherent love of learning and leadership that will set them up for life.
A team or organisation is only as good as the sum of all its component parts. From a school perspective this includes staff, students and families all working together in pursuit of common goals – to see our students and our school thrive and prosper into the future. As with geese, it is vitally important that we are all prepared to step up to the mark as the lead goose at the front of the formation in support of one another. Quite simply when the going gets tough, we have each other's back
University success
Congratulations to Rhys Symonds who has received early entry to the University of Western Australia (UWA) to study a 'Bachelor of Philosophy' (Honours program). EACS can now proudly boast nine Year 12 early entry university positions.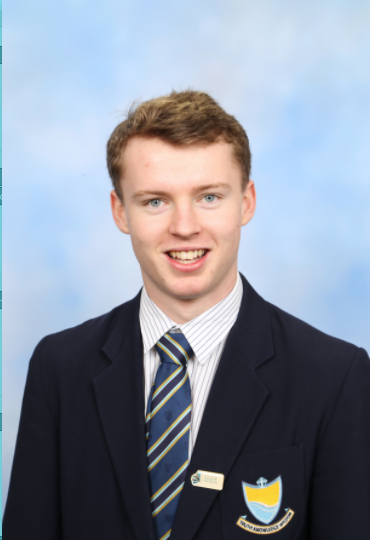 Student Achievements – Athletics Carnival
A fantastic Athletics Carnival. It really was a wonderful spectacle. All students are to be congratulated on the manner in which they conducted themselves on the day.
Final House standings as follows:
1st Wood 1071pts
2nd Jackman 654pts
3rd Goldsworthy 641pts
Age Champions and medal winners as follows:
Year 7
Champion: Lola Clark / Jaxson Meyer
R/up Champion: Ingrid Greene / Luke Maloney
Year 8
Champion: Layne Varea & Stella Wildberger / Lachlan Mumme
R/up Champion: Mieka Watkins / James Powell
Year 9
Champion: Bianca Greene / Regan Mott
R/up Champion: Eloise Fels / Charlie Tate
Year 10
Champion: Lauren Ware / Joshua Holberton
R/up Champion: Bianca Hartley / Ben Murgatroyd
Year 11
Champion: Jerri Gaebler / Ethan Rossiter
R/up Champion: Kirsten McCrea / Jaxon Daw
Year 12
Champion: Kristyn Baker / Callum Crawford
R/up Champion: Zowie Fiegert / Rhys Symonds
Notable performances and new records created:
Year 7 Boys 400m Luke Maloney 1:09.06min
Year 7 Boys 800m Luke Maloney 2:49min
Year 8 Boys Discus Lachlan Mumme 28.53m
Year 9 Girls High Jump Olivia Peterson 1.39m
Year 9 Boys 200m Regan Mott 27:50sec
Year 9 Boys 800m Regan Mott 2:22min
Year 10 Girls 200m Lauren Ware 32:15sec
Year 10 Girls 400m Lauren Ware 1:13.15min
Year 10 Girls 800m Lauren Ware 3:13min
Year 10 Girls Shot Put Bianca Hartley 8.93m
Year 10 Boys 400m Keenan Royle 1:02.47min
Year 11 Girls Javelin Sarah Curnow 20.30m
Year 11 Boys Long Jump Ethan Rossiter 5.20m
Year 11 Boys High Jump Ethan Rossiter 1.60m
Year 12 Girls 400m Kristyn Baker 1:18.66min
Year 12 Girls Long Jump Kristyn Baker 4.26m
Year 12 Girls Triple Jump Kristyn Baker 7.96m
Year 12 Boys 400m Jett Nelson 1:06.90min
Year 12 Boys 800m Rhys Symonds 2:37min
Year 12 Boys Javelin Luke Greatrex 34.17m
Notices
Keeping families updated
The ETA provides an update to the EACS community on upcoming events each week. This is an important point of reference to keep families in the loop with much of what is happening in and around school. Other publications where important information is made available includes:
Daily Notices (accessed via Seqta)
Facebook / Instagram
Email / Seqta messaging
Of course, there is often no substitute for picking up the phone or dropping into the front office with any enquires that you may have.
What's on this week (Week 1)
Tuesday Term 4 commences
Friday Student Representative Council meeting
Further ahead
20-22 October Executive Principal in School
22 October EACS Inter-school Chess Congress
23 October Year 12 Final day in School
02-13 November Year 12 ATAR WACE Exams
09-13 November Year 11 Outdoor Education Camp
09-13 November Year 11 Exams
10 November Year 7 Immunisations
11 November Remembrance Day service
16 November Boarders long weekend (boarders only)
16-18 November Executive Principal in School
20 November New Student Transition Day 2021
23-27 November Year 7-10 Exams
30 Nov – 01 Dec Executive Principal in School
30 November Musical Soiree
07 December Inter-school Athletics, Albany TBC
08 December Executive Principal in School
08 December Celebration and Awards Evening
09 December Advanced Standing reward activity
10 December Last day of the year for students
14 December Semester Two Reports released
Best wishes for the week ahead.

Jason Bartell
EXECUTIVE PRINCIPAL

Iain Clark
ASSOCIATE PRINCIPAL

Lisa Marquis
ASSOCIATE PRINCIPAL