The 'ETA' Executive Team Address
Biblical Thought for the Week
"Do not let evil defeat you; instead, conquer evil with good." Romans 12:21 (c) GNB
Application: Don't let the actions of another determine your reaction. Always do what is right in the eyes of God. Remember that two wrongs don't make a right.
TERM 4 WEEK 3 REFLECTIONS
Lessons from Geese V (Robert McNeish, 1972)
FACT: When a Goose gets sick, wounded, or shot down, two geese drop out of formation and follow it down to help and protect it. They stay with it until it dies or is able to fly again. Then they launch out with another formation or catch up with the flock.
LESSON: If we had as much sense as geese, we should stand by each other in difficult times as well as when we are strong.
EACS APPLICATION: Parents, in weighing up the options and benefits of an EACS education, often cite that their child would simply be 'lost' in a bigger system. A system where their child's personality, by default, would not naturally stand out making it too easy or convenient for them to assimilate into the background. Put more simply, the unique talents and abilities of individuals would not be recognised and consequently the child may struggle to settle and find their niche place, thus not achieving to their god given potential.
Learning occurs on many levels; academic, social/emotional and physical. Establishing an environment that is conducive to learning, where children feel safe and have a sense of purpose and self-worth is therefore of paramount importance.
Teachers do everything possible to establish and maintain a desirable learning environment with the intention to support, encourage, guide, educate and monitor student progress and development across these developmental areas. Parents do their level best to support the objectives of the school, whilst providing a strong moral compass in the home environment. This united approach between school and home is powerful. But peer influence, in much the same vein as geese flocking together, remains the most powerful and enduring influence during impressionable adolescent years.
The strength of relationships that children develop whilst at EACS will hopefully foster lifelong friendships, helping to shape young adults of substance and resilient character. It is hoped that the respect and appreciation for individual differencesthat students overwhelmingly have for one another is going to be the key for longer term happiness and success.
We have witnessed the notion of geese flocking together, through good times and bad, with our departing year 12 students over the past six years. The graduating group of 14 students have 'been there' for one another through thick and thin and are now ready to spread their wings, pursuing a variety of post-school destinations.
For some students the comfort of the flock will always remain reassuring and a strong pull factor. For others, they will diversify and forge their own V-formation in life. But whatever the chosen pathway we hope that the bond of the EACS flock, the V-formation that has held them in good stead for the past six years, will give students the strength and wherewithal to make a success of themselves, whilst retaining the close friendships forged whilst at EACS. Best of luck to all Year 12 students.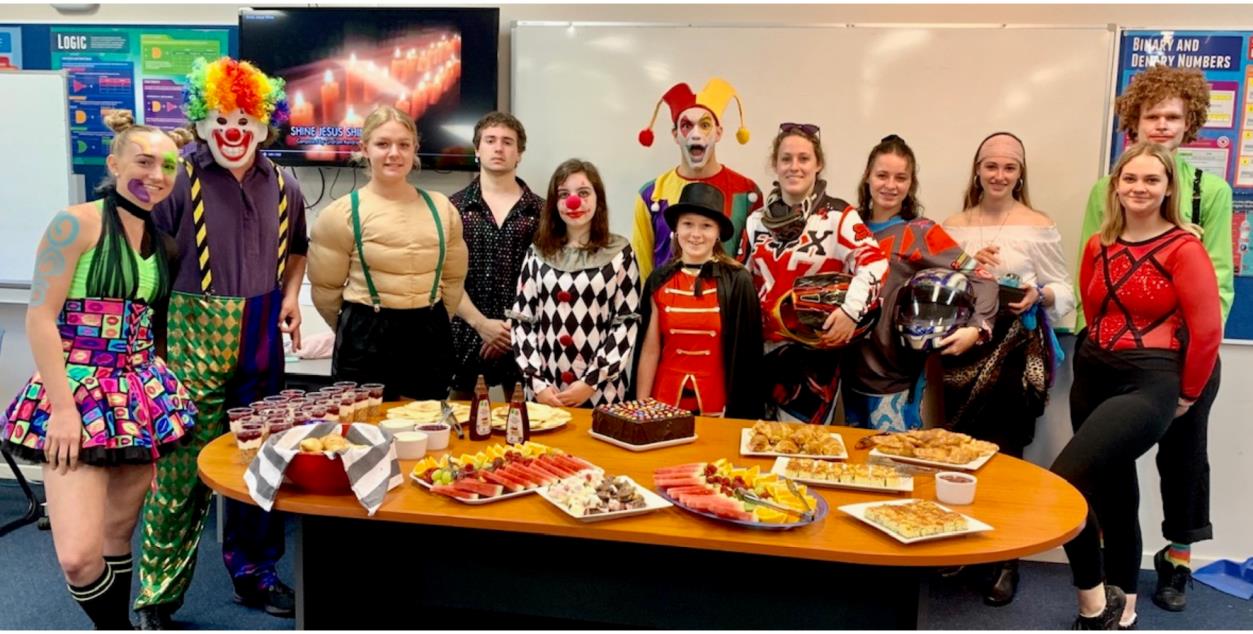 Student Achievements
Have Sum Fun Online (Maths)
For the next three weeks, eight students from EACS will compete in the Have Sum Fun Online (HSFOL) Mathematics Competition.
HSFOL is conducted by the Mathematical Association of Western Australia (MAWA) and is endorsed by the Australian Association of Mathematics Teachers (AAMT). It is a maths quiz of NAPLAN-type problems for students in year-level teams of four students. HSFOL is designed to foster mathematical problem solving for students across Australia. We wish the following students the best of luck.
Year 7 Team: Ashton Davies, Winston Towell, Ileesha Hathurusinghe, Breeanna Simpson
Year 8 Team: Toby Jones, Joel Maguire, Mitch Wandel, Mieka Watkins.
EACS Chess Congress 2020
A total of 52 students converged on EACS last Thursday 22 October to contest the 11th annual EACS Chess Congress. In the Junior division a total of nine teams were entered. In the Senior division both EACS and ESHS were once again pitted against one another.
The games were keenly contested yet played with great camaraderie and sportsmanship. In the junior division Esperance Christian Primary were crowned Champions on 23 points with Esperance Primary runners-up on 18.5 points and Castletown A third on 18 points. In the Senior division EACS won their eighth title in 11 years 25 points to 20. Ashton Burnside was the top ranked player in the Tournament.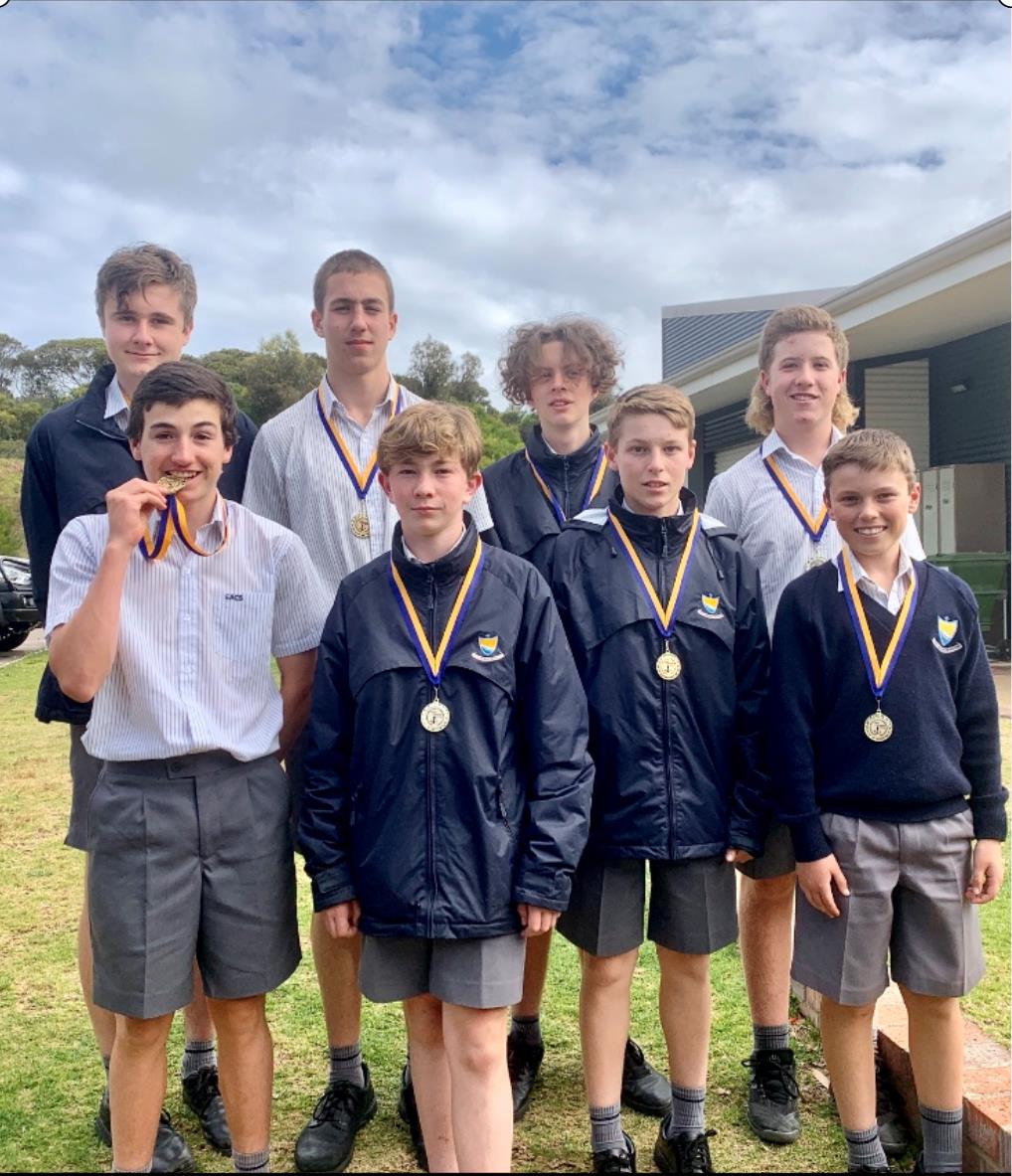 Congratulations to the following EACS boys who acquitted themselves so admirably:
Ashton Burnside, Bailey Fiegert, Winston Towell, Regan Mott, Ashton Davies, Micah Wallace, Ashton Rennie and Spencer Davies.
What's on this week (Week 3)
Friday National Bandana Day free dress day (Canteen fundraiser)
Further ahead
02-13 November Year 12 ATAR WACE Exams
09-13 November Year 11 Outdoor Education Camp
09-13 November Year 11 Exams (ATAR students study leave)
10 November Year 7 Immunisations
11 November Remembrance Day service
16 November Boarders long weekend (boarders only)
16-18 November Executive Principal in School
20 November New Student Transition Day 2021
23-27 November Year 7-10 Exams
29 Nov – 05 Dec St Georges Camp TBC (Perth)
30 Nov – 01 Dec Executive Principal in School
30 November Year 12 Graduation Dinner
01 December Musical Soiree (note date change)
07 December Inter-school Athletics, Albany TBC
08 December Executive Principal in School
08 December Celebration and Awards Evening
09 December Advanced Standing reward activity
10 December Last day of the year for students – Activities day TBC
15 December Semester Two Reports released
Best wishes for the week ahead.

Jason Bartell
EXECUTIVE PRINCIPAL

Iain Clark
ASSOCIATE PRINCIPAL

Lisa Marquis
ASSOCIATE PRINCIPAL