The 'ETA' Executive Team Address
Biblical Thought for the Week
Intelligent people are always eager and ready to learn. Proverbs 18:15 (c) GNB
Application: Be the best you can with the resources you have today. This will ensure a better
tomorrow and the satisfaction of knowing that yesterday wasn't wasted.
On This Day in History
Born on this day
1755
Marie Antoinette, queen of France and wife of Louis XVI, is born.
Born on this day
1755
Marie Antoinette, queen of France and wife of Louis XVI, is born.
World History
1917
Britain declares its intention to establish a new Jewish state within Palestine.
2000
An American astronaut and two Russian cosmonauts became the first permanent residents of the International Space Station.
TERM 4 WEEK 4 REFLECTIONS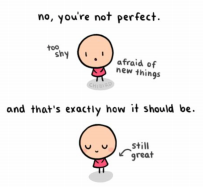 http://thedreamcatch.com/the-right-way-of-being-a-perfectionist/
A recent article by Wade Zaglas (Health & Wellbeing, Oct 22, 2020) entitled 'Study finds excellence, not perfectionism, is key to high achievement, social and emotional wellbeing' provides an interesting point of reflection this week.
Wade's opening gambit states "As Year 12 students across Australia prepare for the culmination of their schooling, a proportion of over-achievers will be setting their expectations high and will likely be fearful about not reaching their perfectionist heights."
The notion of personal excellence in contrast to perfectionism is an interesting one and an important one for us all to consider, both in our own lives and for our children as we support them on their educational journey.
Perfectionism is often defined as the need to be or appear to be perfect, or even to believe that it's possible to achieve perfection. Recent data shows that perfectionistic tendencies are on the rise among recent generations of young people - driving people to be concerned with achieving unattainable ideals or unrealistic goals.
The problem with the pursuit (and arguably attainment) of perfectionism is two things:
Firstly, the question begs 'Is it ever actually possible to achieve perfectionism?' Does anything ever turn out exactly the way in which we envisage or desire? Can any one individual lay claim to being perfect in every way? Perhaps if you're a narcissist you may believe this to be true! But the fact that the wealthy in society are continually trying to expand their wealth, the powerful in society are continually trying to extend the reaches of their power and the famous in society are continually trying to cosmetically enhance their appearance probably indicates that none of these societal demographics are 100% satisfied with their lives and feel 'perfect' in every way.
Secondly, and hypothetically, if you've achieved perfectionism in every aspect of your life then what? Where to next? What more is out there to maintain your interest and keep you positive, focussed and motivated in your life? Whilst the pursuit of perfectionism may superficially evoke positive connotations, the reality may in fact be far more sinister - a destructive polar opposite force.
Seeking and not ever achieving perfectionism and / or the perception of having achieved perfectionism and not knowing where to go next is a concerning phenomenon, which often leads to many forms of adjustment problems such as depression, low self-esteem, suicidal thoughts and tendencies and a host of other psychological, physical, relationship, and achievement problems in children, adolescents, and adults.
So, in summary, to all EACS students and particularly our Year 12s who are just about to sit their final WACE exams, ensure that you strive for excellence at all times, not perfectionism! Work hard, believe in yourself, love you for being you and always strive to achieve to your personal best, using personal 'growth' as the yardstick to measure excellence and successful outcomes and NOT the pursuit of perfectionism.
Striving for excellence is personal. It is tangible, measurable and provides for an immense amount of personal gratification having improved or accomplished something. But to strive for nothing short of perfectionism – will always end with you coming up short!
Student Achievements
Year 12 Achievements
Congratulations to the following students who are on the cusp of notable Year 12 milestones pending final confirmation:
Mia Johnson (Certificate III in Education Support)
Gemma Neilson (Certificate III in Business)
Imogen Stone (Certificate III in Horsemanship)
Imogen has also been working on her Big Picture Thesis for the past two years and has produced an amazing body of research into Chiropractic. Today she has an interview at Murdoch University for direct entry into her chosen field. This is a panel interview where Imogen will have to present to the Dean of Chiropractic, the Dean of Education as well as two Senior Lecturers. No pressure at all! We congratulate all girls on their achievements and await absolute confirmation on all of the above.
WA Chess Finals
On the back of the school's success at our recent Chess Congress last Wednesday 28 October a team of students also participated in the WA State Finals, held online due to COVID. Whilst the final results had us down the order, the experience was well worthwhile and one which the boys will benefit immensely from.
Due to our participation and results in the WA State Finals EACS will now be in a position to enter the National Online Chess Finals in 4 weeks' time and we look forward to this event with much eagerness and anticipation.
Finally, and on the back of the recent interest in Chess amongst students in the Esperance community two of our boys were recently interviewed for ABC radio about their chess playing experience. Both Ashton Burnside and Ashton Davies spoke extremely well and did themselves proud. Congratulations boys.
What's on this week (Week 4)
Year 12 WACE ATAR Exam Schedule (Anglican Parish Church)
| | | |
| --- | --- | --- |
| Monday | Physics | 2.00pm |
| Tuesday | Physical Education Studies | 2.00pm |
| Wednesday | English | 9.20pm |
| Friday | Chemistry | 9.20pm |
What's on next week (Week 5)
Year 12 WACE ATAR Exam Schedule (Anglican Parish Church)
| | | |
| --- | --- | --- |
| 09 November | Mathematics (Applications) | 9.20am |
| 09 November | Mathematics (Specialist) | 2.00pm |
| 10 November | Psychology | 9.20am |
| 12 November | Mathematics (Methods) | 9.20am |
| 12 November | Geography | 2.00pm |
| 13 November | Biology | 2.00pm |
School Calendar events
09-13 November
Year 11 Outdoor Education Camp
09-13 November
Year 11 Exams (ATAR students study leave) 10 November Year 7 Immunisations
11 November
Remembrance Day service
16 November
Boarders long weekend (boarders only) 16-18 November Executive Principal in School
20 November
New Student Transition Day 2021
23-27 November
Year 10 Exams
29 Nov – 05 Dec
St Georges Camp (Perth)
30 Nov – 01 Dec
Executive Principal in School
30 November
Year 12 Graduation Dinner
01 December
Musical Soiree
07 December
Inter-school Athletics, Albany
08 December
Executive Principal in School
08 December
Celebration and Awards Evening
09 December
Advanced Standing reward activity
10 December
Last day of the year for students
15 December
Semester Two Reports release
Best wishes for the week ahead.

Jason Bartell
EXECUTIVE PRINCIPAL

Iain Clark
ASSOCIATE PRINCIPAL

Lisa Marquis
ASSOCIATE PRINCIPAL