The 'ETA' Executive Team Address
Biblical Thought for the Week
"Enthusiasm without knowledge is not good; impatience will get you into trouble." Proverbs 19:2 (c) GNB
Life Application: It is better to err on the side of caution in major decisions. Why jeopardise
your life, finances or family by rushing into things.
On This Day in History
Born on this day
1920 Colin Thiele, Australian writer and author of 'Storm Boy', is born.
Australian Explorers
1824 Hume and Hovell become the first white men to sight the Murray River.
Australian History
1919 The first south to north transcontinental flight across Australia occurs.
1920 Australian airline Qantas is founded.
World History
1855 Missionary and explorer David Livingstone becomes the first non-African to sight Victoria Falls in Africa.
1959 The original Broadway production of The Sound of Music opens.
New Zealand History
1840 New Zealand becomes a separate colony, no longer administered by New South Wales.
TERM 4 WEEK 6 REFLECTIONS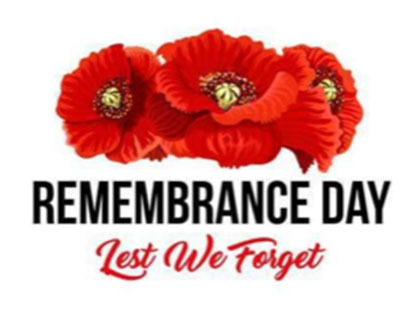 The account below acknowledges the 2015 oration of the retired Chief of Army, Lieutenant General David Morrison AO. We trust this piece, albeit paraphrased, ensures we reflect on the sacrifices made, as we paused to remember our fallen Servicemen and Servicewomen last week.
Through a photographic lens that is tinged in sepia; we view the servicemen and women of the war to end all wars, faces seen stern, or laughing with mates, in black and white. This shapes our thinking.
Their letters and their diary entries, most probably completed in copperplate handwriting and more formal in expression than our modern speech, adds a layer to the sense that they were somehow different; that their world, their hopes, their aspirations and fears are removed from ours by more than just the passage of 100 years. They are a generation seemingly set apart.
And for those who had crossed a foreign shore one hundred years ago - under fire, amidst the terrible new sounds and sights of battle, of dying, of calls for courage and for duty done, who had improbably survived to see their world made new, what must they have felt on their return?
The long journey from Gallipoli to the breaking of the German line, 102 years ago, in November 1918, marked by failure and success, loss and life-long mateship had left itsindelible mark on them and their country.
Such was the mark many brought home to their families who continued, as so many families have and still do, to live daily with the enduring memories of those who had fought and who cannot let go. But at another level there is little that separates them from we who gather to remember. Like us, they were men and women of their time - responding to the events in their world in the context of the society and families in which they lived. Like us, they dreamed of something better; they loved and were loved in return; were prepared to fight for their beliefs; were, like us, prey to fears and human despair.
There is a line that individually connects all of us to those who have fought for our country over the past 102 years. It is formed by the lives and hopes of millions of Australians who have lived since then. It is given physical substance in the architecture of our cities and the agricultural endeavours of our pioneers. It is a line made more whole by our recognition of the first people of this land and our sorrow for their treatment. It is a line given colour and vibrancy by our cultural richness and diversity, drawn as it is from migrants from all corners of our world. It is a line embedded in our freedom of expression and of belief, and the affirmation of our democratic nation state.
That is why we remember them – all of those who have fought, and served. They left us that legacy and we, in turn, commemorate their sacrifice when we ask what legacy we shall leave for those who follow us.
We have not forgotten and we are defined, at least in part, by that act of remembrance. It makes us who we are and reminds us, in the face of an unknown future, who we can be – courageous and compassionate, resolute and resilient, - a people of our own time, reaching back one hundred years with a solemn pride, looking forward with a sense of purpose to a better world. Lest We Forget.
NOTICES
McHappy Day
Last Thursday 12 November EACS hosted a free dress '80s theme' day raising funds to support Ronald McDonald House Charities (RMHC). RMHC provides a valuable service to country families with seriously ill children who need to stay in Perth for medical treatment. The day had great vibes and more importantly raided $780 towards this worthy charity.
"Busting a move Flashdance style"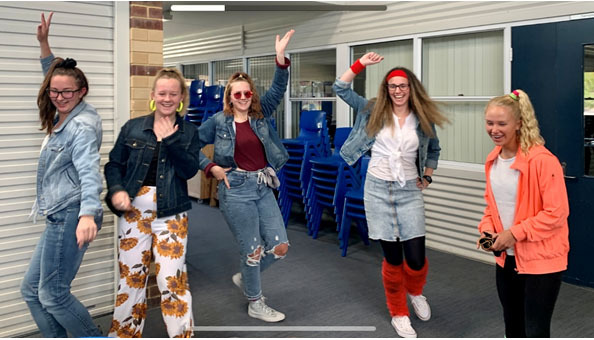 C. Walter, K. Goodman, B. Hartley, J. Wilson, L. Ware
Year 10 Semester Two Examinations – week 6
Monday
16th November
Tuesday
17th November
Wednesday
18th November
Thursday
19th November
Friday
20th November

Mathematics

D1 / D2

09:00-11:10

HASS

E6 / E7

09:00-11:10

English

E6 / E7

09:00-11:10

Science

E6 / E7

09:00-11:10

EXAM CATCH UP DAY

D3

09:00-11:10
Student Achievements
Congratulations to Imogen Stone who has been offered a place at Notre Dame University to study 'Exercise and Sports Science' via a Big Picture Graduation Portfolio Pathway. EACS can now proudly boast ten Year 12 university positions taken up for 2021.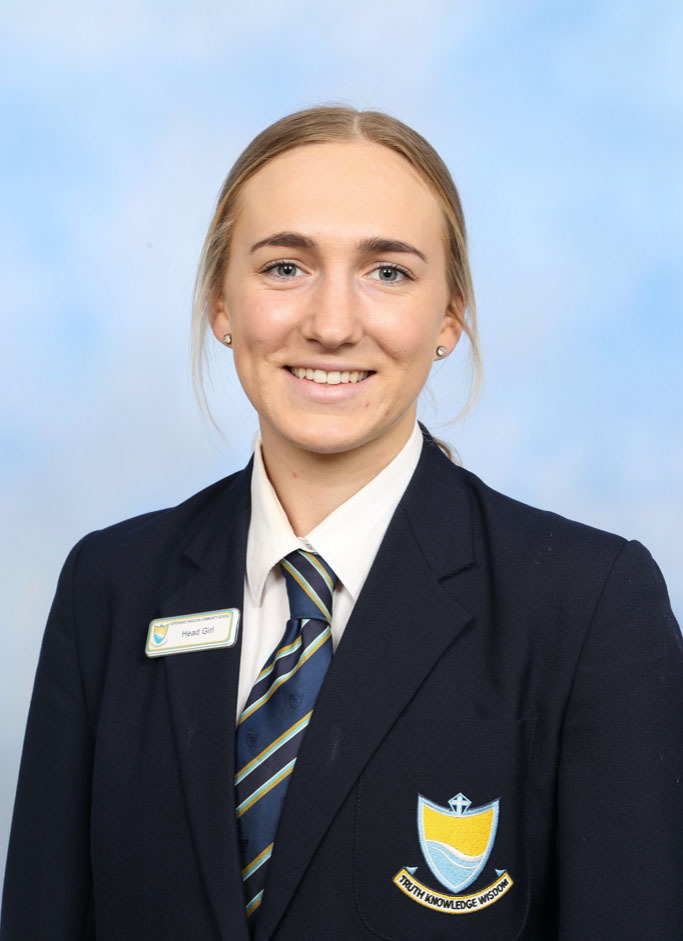 "Woodwork at its finest"
Congratulations to Ryan Edgar in Year 8 on making this remarkable Dinosaur (complete with ultra-sharp teeth) during his woodwork taster elective class.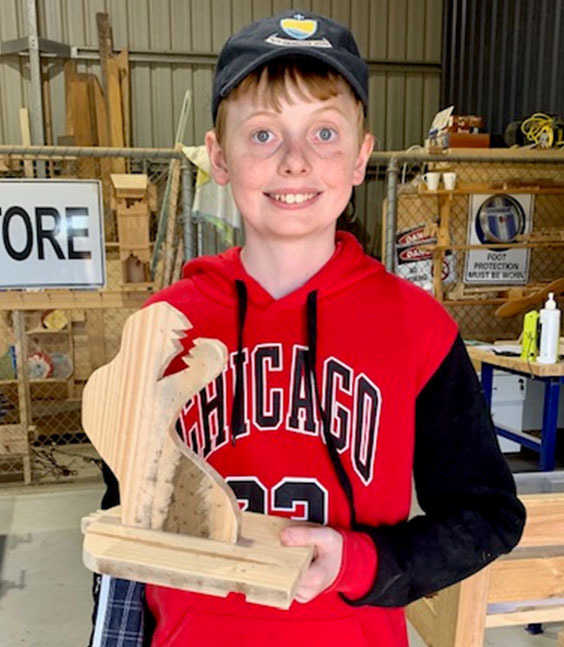 What's on this week (Week 6)
| | |
| --- | --- |
| 16 November | Boarders long weekend (boarders only) |
| 16-17 November | Executive Principal in School |
| 20 November | New Student Transition Day 2021 |
Further ahead
| | |
| --- | --- |
| 29 Nov – 05 Dec | St Georges Camp (Perth) |
| 30 Nov – 01 Dec | Executive Principal in School |
| 30 Nov – 01 Dec | Inter-schools National Online Chess Finals |
| 30 November | Year 12 Graduation Dinner |
| 01 December | Musical Soiree |
| 06-07 December | Inter-school Athletics, Albany |
| 08 December | Executive Principal in Schoo |
| 08 December | Celebration and Awards Evening |
| 09 December | Advanced Standing reward activity |
| 10 December | Last day of the year for students |
| 15 December | Semester Two Reports released |
Best wishes for the week ahead.

Jason Bartell
EXECUTIVE PRINCIPAL

Iain Clark
ASSOCIATE PRINCIPAL

Lisa Marquis
ASSOCIATE PRINCIPAL