The 'ETA' Executive Team Address
What's on this week (week 4)
| | |
| --- | --- |
| Monday | Assembly |
| Monday | Elevate 'Study Skills' Parents Presentation |
| Tuesday | Elevate 'Study Skills' Students Presentation |
| Wednesday | Year 7 and 8 Parent Teacher Interviews |
| Thursday | Voting for Student Representative Council |
| Friday | Chapel 10-12 |
Further ahead (week 5)
| | |
| --- | --- |
| 01 March | Public holiday (school closed) |
| 02-05 March | Online Literacy and Numeracy Testing (OLNA) 10-12 |
| 02-05 March | Year 11/12 Outdoor Education Camp |
| 04 March | Executive Principal and Executive Chair in School |
TERM 1 WEEK 4 REFLECTIONS
A Growth Mindset – developing leadership and enterprise skills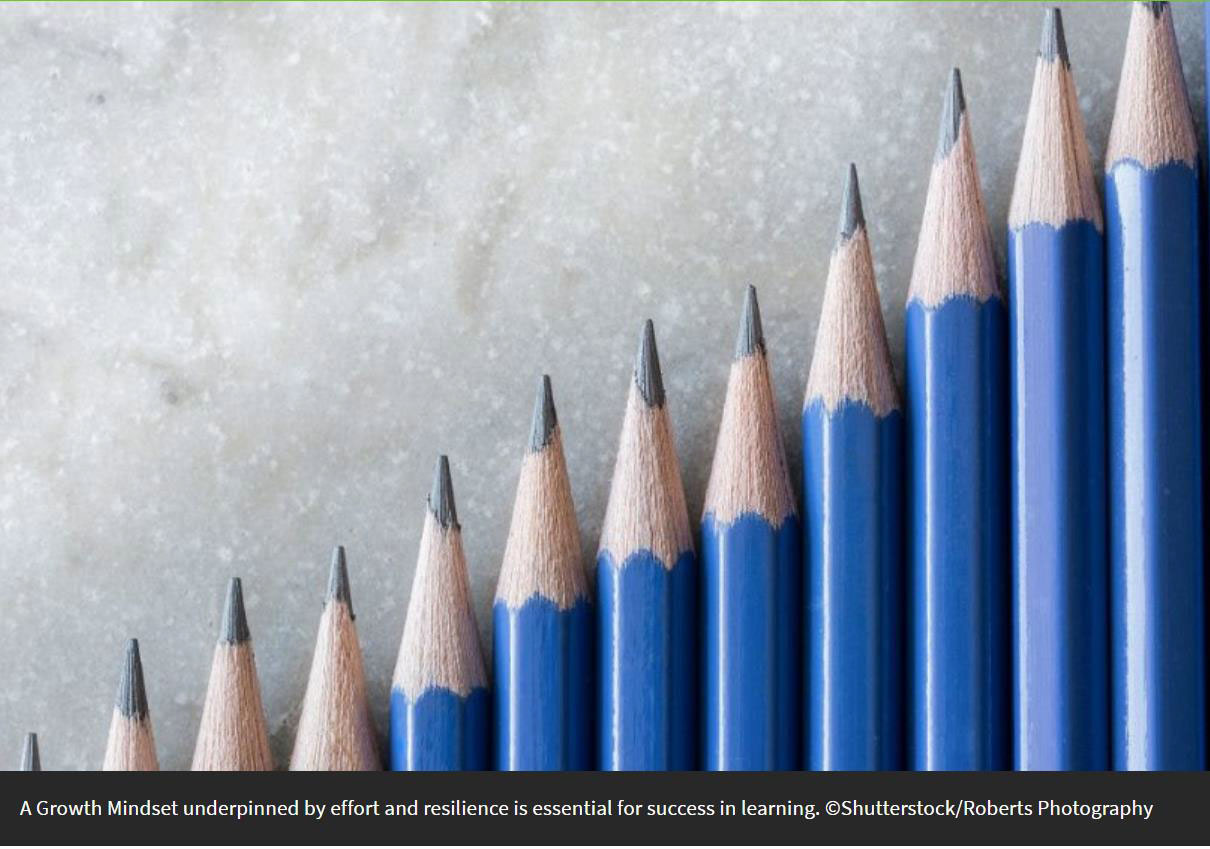 A Growth Mindset is a school of thought that suggests a person's intelligence and ability are not fixed; and that with effort, dedication and resilience, their skills can be grown and improved. Students playing their part in recognising that 'Every Lesson Matters' and believing in themselves; that they are capable of achieving and that they can learn new things goes part of the way in delivering on exponential progress outcomes for every child.
But it is also important to recognise the role that schools have in fostering and promoting academic as well as social-emotional and enterprise learning through quality teaching practices, quality programs and the scope of opportunity presented to students to enable them to demonstrate their
personal capabilities.
This week is an important week when contemplating student leadership and providing students with the scope of opportunity alluded to above. It is important because of the application process for selection onto the Student Representative Council (SRC). The SRC will meet several times each term to discuss and collaborate over matters of school improvement, whilst developing valuable skills and experience, including:
Communication skills
Negotiation skills
Team-working skills
Committee experience
Leadership experience
Problem solving skills
Motivation experience
Organisational skills
Lobbying experience
Presentation skills
Making a positive contribution for your fellow students
Improve personal skills and employability
Developing the learning partnership between staff and students
The SRC selection process timeline is as follows:
| | |
| --- | --- |
| Monday | Assembly Presentation led by the School Prefects |
| Tuesday | Distribution of nomination forms during Advisory |
| Wednesday | Nomination forms to be submitted during Advisory |
| Thursday | Student presentations and voting during Advisory |
| Friday | SRC Representatives announced |
Parents, please have the discussion with your children around the merits and benefits of becoming involved in this exciting platform giving students a voice in making EACS an even better school than it already is.
NOTICES
EACS in Action – Fitness in PE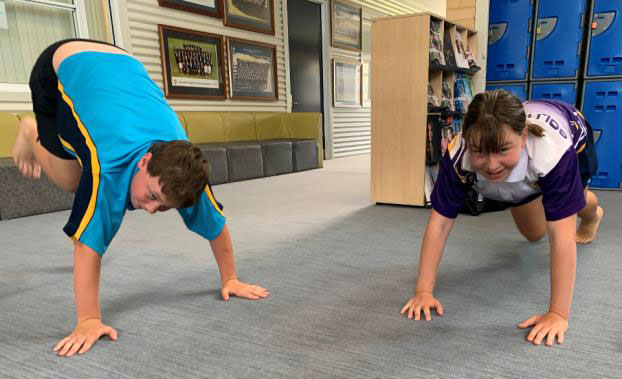 Ben Kloeden and Heidi Walter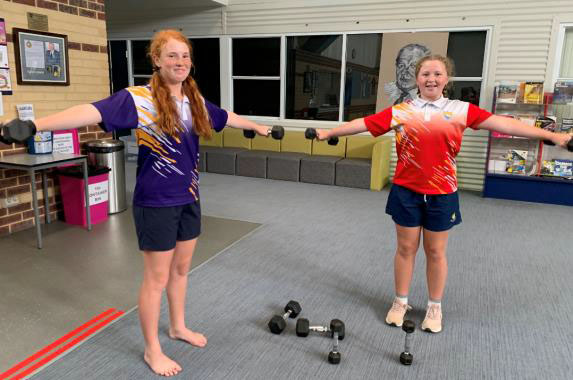 Emma Smith and Iluka Drayton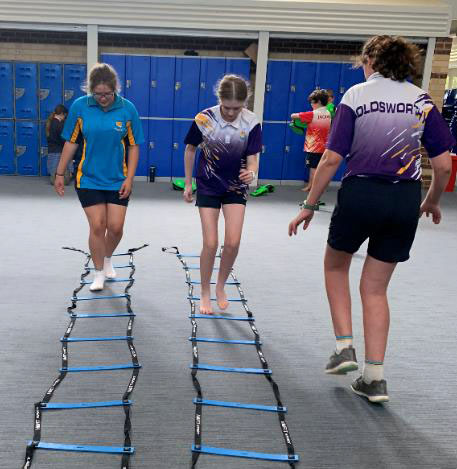 Evelyn Morcombe, Astiana Beardsmore and Mia Holberton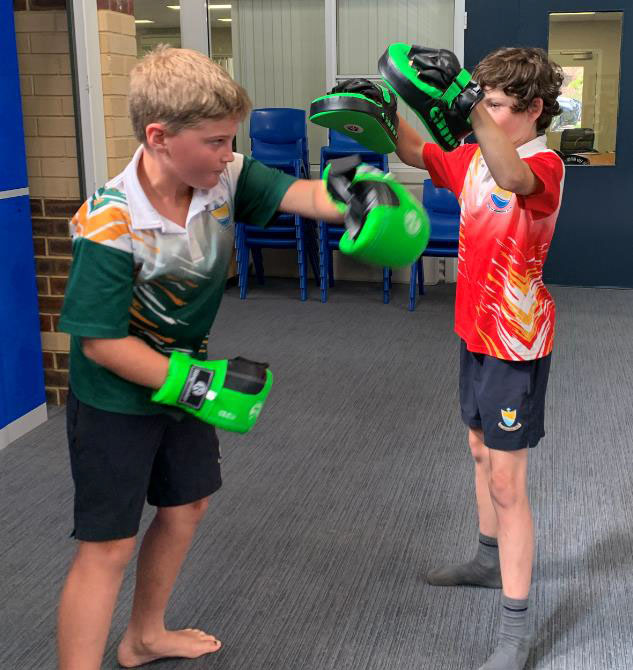 William Pike and Logan Ridgway
Elevate Study Skills Parents Presentation
This event is scheduled for Monday 22 February from 5.30pm. If you would like to know more about how you can best assist your children with their study routines and habits, then this is a must attend event. Students will also receive tailored seminars according to the following schedule:
Tuesday 23 February
| | | |
| --- | --- | --- |
| Period 1 | Year 9 | (Memory Mnemonics) |
| Period 2 | Year 10 | (Study Sensei) |
| Period 3 | Year 8 | (Junior Time Management) |
| Period 4 | Year 7 | (Study Skills Kickstart) |
| Period 5 | Year 11 | (Time Management) |
Wednesday 24 February
| | | |
| --- | --- | --- |
| 8.45-9.25 | Year 12 | (Ace Your Exams) |
Year 7&8 Parent Teacher Interviews
This event is scheduled for Wednesday 24 February from 3.30pm. This is an early opportunity to meet with core subject Teachers (English, HASS, Mathematics, Science) to gain perspective on how your children are settling in. Interviews can be scheduled through the 'School Interviews' portal.
Homework Club
To further assist students with their learning needs Homework Club will take place on the following afternoons each week from 3.15-4.15pm in D1: Monday, Wednesday, Thursday. Two staff will be rostered on each day to help students with their general homework requirements.
Uniform Guidelines
Please reinforce the following guidelines with your children surrounding school uniform and personal attire. It is important that students are looking their best and maintaining high personal standards at all times.
Uniform - Jewellery
The following constitutes the only acceptable jewellery when in school uniform or involved in school activities:
One necklace
One ring
One watch
One set (i.e. pair) of sleepers or studs in lower ear lobe
Medic-alert bracelets/necklaces recommended by a doctor with approval of the Associate
Principal
Items of jewellery NOT permissible include:
Bracelets
Anklets
Pendant earrings
Multiple earrings in each ear
Nose studs
Personal grooming - Boys hair
The same expectation applies to boys with long hair as it does girls. Hair that is long enough to touch the shirt collar must be tied back throughout the day. If boys are unwilling to do this then the other option is to have a haircut.
Locker padlocks and phones
Some students still do not have padlocks on their lockers. All students MUST have a padlock for reasons of safety and security. Mobile phones should be stored in student lockers throughout the day and not used.
Best wishes for the week ahead and for a blessed Christmas and New Year.

Jason Bartell
EXECUTIVE PRINCIPAL

Iain Clark
ASSOCIATE PRINCIPAL

Lisa Marquis
ASSOCIATE PRINCIPAL