The 'ETA' Executive Team Address
What's on this week (week 6)
| | |
| --- | --- |
| Monday – Friday | Online Literacy and Numeracy Catch-up Testing (OLNA) 10-12 |
| Monday | Homework Club 3.15-4.15pm in D1 (after school) |
| Tuesday | Year 9/10 Parent Teacher evening |
| Wednesday | Inter-house Swimming Carnival |
| Wednesday | Homework Club 3.15-4.15pm in D1 (after school) |
| Thursday | Homework Club 3.15-4.15pm in D1 (after school) |
| Friday | Epilepsy Australia fundraiser Free Dress Day (gold coin donation) |
| Friday | Chapel 10-12 |
Further ahead
| | |
| --- | --- |
| 16 March | Year 7 vaccinations |
| 23-25 March | Executive Principal in School |
| 23 March | World's Greatest Shave fundraiser |
| 23 March | WACE Parents Evening |
| 24 March | Inter-school Swimming Carnival (venue TBC) |
| 24 March | Open Morning |
| 24 March | Year 11/12 Parent Teacher evening |
| 25 March | New Staff and Prefects Commissioning Service |
| 27 March – 01 April | Year 10-11 Careers Camp (Perth) |
| 27 March – 01 April | Year 7-8 Metricup Camp (Margaret River) |
| 01 April | Last day of term 1 (all students) |
| 02-19 April | School holidays |
| 20 April | Term 2 commences (all students) |
TERM 1 WEEK 6 REFLECTIONS
"You can lead a horse to water, but you can't make it drink"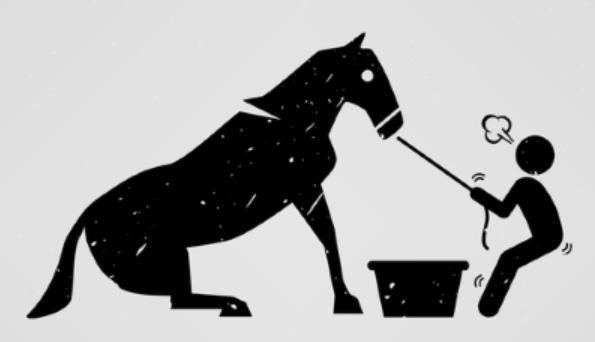 The analogy of trying to make a 500kg horse take a drink of water is an amusing one, but the phrase itself has interesting connotations when we reflect on the relationship between Teachers and their students within the paradigm of education.
This proverb in its most simplistic form is all about providing someone with an opportunity, whilst recognising that you can't make them take it up if they don't want to. But the reality is that the relationship between horse handler and horse, or within the context of education Teacher and student, is far more complicated than simply leading and drinking or delivering and receiving content.
The delivering and receiving content may have worked for generations gone before, but more than any other generation gone before, with the advent of the internet and modern technology, students of today know that they can access 'water' from a variety of watering holes. If a Teacher's preference is to always go to the same watering hole as their source of information and the quality and taste of that water is unpalatable (too prescribed, too biased, too dry and dusty), then this can have an impact on the relationship between Teacher and student and the take up of learning opportunities.
Hence the need for the modern Teacher to do much more than simply 'leading to water'. In the context of education good Teachers and students overcome more obstacles than simply leading and drinking. And just as with horses, which love to run and love to drink, the challenge for the horse handler becomes easier when they teach the horse from early on where to access the best quality water sources. The job from there becomes much more about scheduling water breaks and how much water to provide than trying to force the horse to drink. In essence, the horse which has been trained correctly, understands water's value and how to find it is always going to want to drink!
And for the horse that isn't thirsty, or the student that is less receptive to learning, the role of a good Teacher is to help a student develop a thirst for learning. The challenge for Teachers is to make learning seem desirable as much as it is necessary; to build curiosity and context. This involves teaching students how to learn as much as the need to learn the content. The need to model what 'drinking' looks like as well as explaining why drinking is both valuable and necessary is the key to skilled teaching.
STUDENT ACHIEVEMENTS
Sarah Curnow
Over the holidays Sarah Curnow was awarded the Great Southern – Partner Sports Program Scholarship through her netball umpiring accomplishments. This process was quite involved, with Sarah being required to participate in a rigorous interview process before being selected amongst a pool of athletes from the Great Southern Region.
The RASP scholarship includes access and support from Exercise Physiologist consultants, a winter strength and conditioning program with a qualified Strength and Conditioning Coach as well as some additional individualised requirements. Sarah is also required to attend camps, one of which is in Kalgoorlie with West Coast Fever players in attendance.
Congratulations Sarah on your remarkable achievement and best of luck.
Swimming accolades
ESPERANCE Amateur Swimming Club attended the 2021 WA Country Pennants in Mt Barker over the long weekend. 29 clubs from all over regional WA with 617 competitors were divided into 5 grades to compete over 2 days.
7 swimmers from the Esperance team are students of Esperance Anglican Community school: Maddilyn McGrinder, Ben Murgatroyd, Bailey Fiegert, Madeleine Fox, Jeremiah Fox, Cambel Cleghorn and Jordanae Leitu. All of these students performed at a high level during this meet coming home with individual medals and PBs.
Bailey Fiegert broke a 25yr old record in the 15yrs 50m Freestyle and placed 2nd in the top 6 for Freestyle overall. Ben Murgatroyd placed 1st in top 6 for Freestyle and 4th in top 6 for both Butterfly and Backstroke. Ben also came home with three records in the 16yrs 50m Freestyle, Backstroke and Butterfly. Both Ben and Bailey are heading to Perth mid-March to compete in the National Qualifiers. If successful, there they will then qualify to compete at the Nationals on the Gold Coast in April. Congratulations to all our swimmers.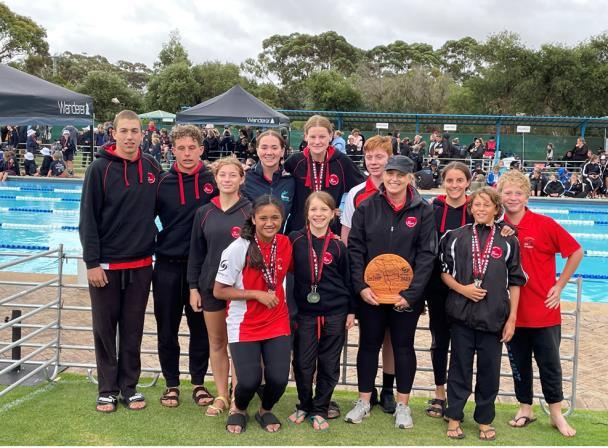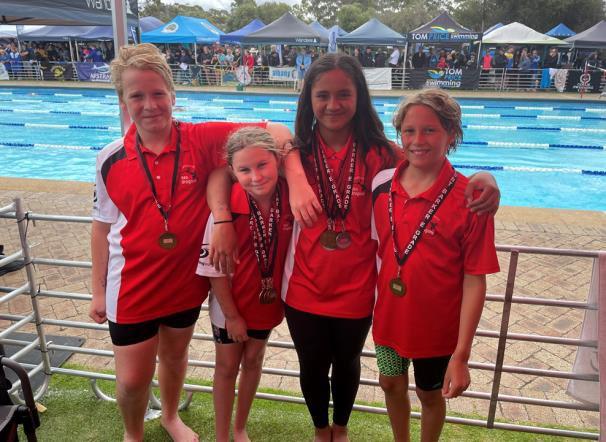 NOTICES
Year 9&10 Parent Teacher Interviews
This event is scheduled for Tuesday 09 March from 3.30pm.This is an early opportunity to meet with core subject Teachers (English, HASS, Mathematics, Science) to gain perspective on how your children are settling in. Interviews can be scheduled through the 'School Interviews' portal.
Swimming Carnival
This event is scheduled for Wednesday 10 March from 10.00am-2.30pm at the Bay of Isles Leisure Centre (BOILC). It is a whole school event which we hope will be a fun and competitive time for all those in attendance. Spectators most welcome.
World's Greatest Shave
This year EACS is supporting the Leukaemia Foundation's fight against Blood Cancer. We will be facilitating a wax/shave event on Tuesday 23 March to help raise money in support of this worthy cause. The school has established a fundraising page and any donations are gratefully received. Donations over $2 are also tax deductible.
https://secure.leukaemiafoundation.org.au/registrant/TeamFundraisingPage.aspx?LangPref=en- CA&TeamID=122935
Year 7 and 8 Metricup Camp
This event is scheduled for Sunday 28 March – Thursday 01 April. Parents should be now have received the Consent2Go permission correspondence, which you are kindly requested to complete. Further information including a detailed program will be forthcoming in the coming weeks. A reminder that payment of $360 is due by Friday 19th March.
Homework Club
To further assist students with their learning needs Homework Club will take place on the following afternoons each week from 3.15-4.15pm in D1: Monday, Wednesday, Thursday Two staff will be rostered on each day to help students with their homework requirements.
Best wishes for the week ahead.

Jason Bartell
EXECUTIVE PRINCIPAL

Iain Clark
ASSOCIATE PRINCIPAL

Lisa Marquis
ASSOCIATE PRINCIPAL