The 'ETA' Executive Team Address
TERM 2 WEEK 4 REFLECTIONS
ELECTIVES AT EACS
At EACS our elective program is a great way of introducing students to a diverse range of subjects, often previously unexplored. They provide an opportunity for studentsto acquire new knowledge and skills and in doing so have some fun whilst developing an interest (perhaps even a passion) for a particular aspect of the curriculum which can lead to a rewarding senior secondary and post school study pathway.
Furthermore, the co-curricular opportunities that present to students through their engagement in electives gives them the confidence and wherewithal to showcase their talents and abilities, in a variety of curricular and extra-curricular contexts and forums throughout the year such as competitions, festivals and trips away.
In Year 7&8 students participate in 13 week 'taster' electives, which then transitions into students making their own electives 'choices' in years 9&10. All electives have the potential (subject to demand and viability) to be studied at a Western Australian Certificate of Education (WACE) level across years 11 and 12.
Over the years there have been numerous examples of students commencing taster electives in Year 7 and then successfully transitioning into senior secondary courses of study at both ATAR and GENERAL levels.
The following table provides a flowchart of feasible study options tracking through the 7-10 elective structure and into year 11 and 12 WACE pathways: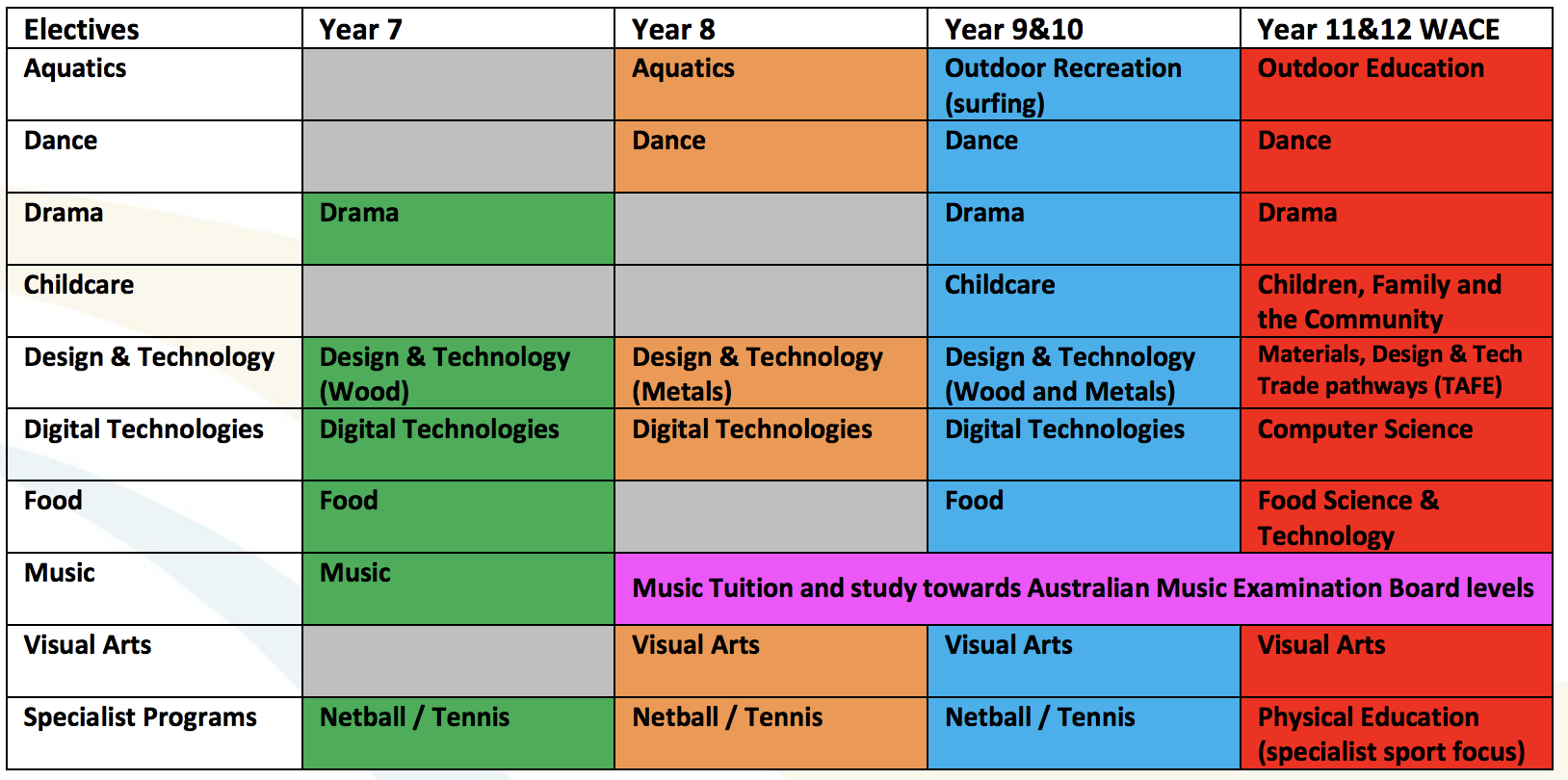 EACS in Action
Great to see Year 8 D&T students making the most of their elective last week in building their Billy Carts.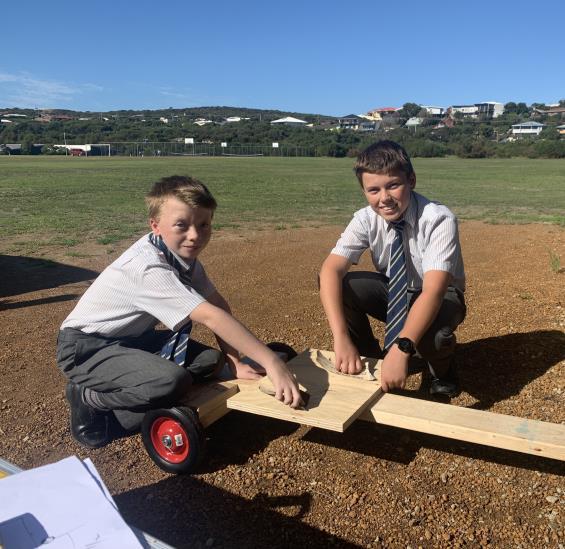 Hamish Miller and Ashton Davies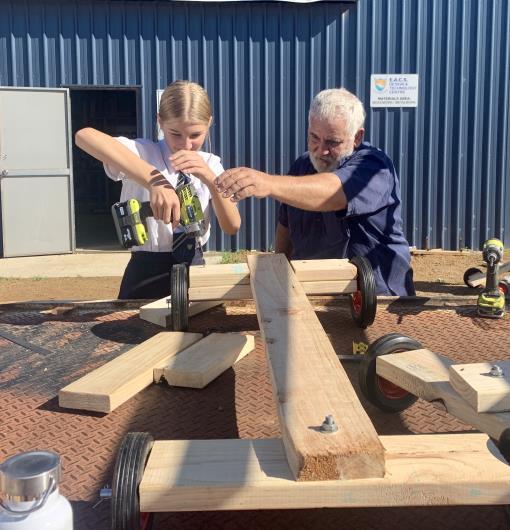 Ingrid Greene and Mr Grobler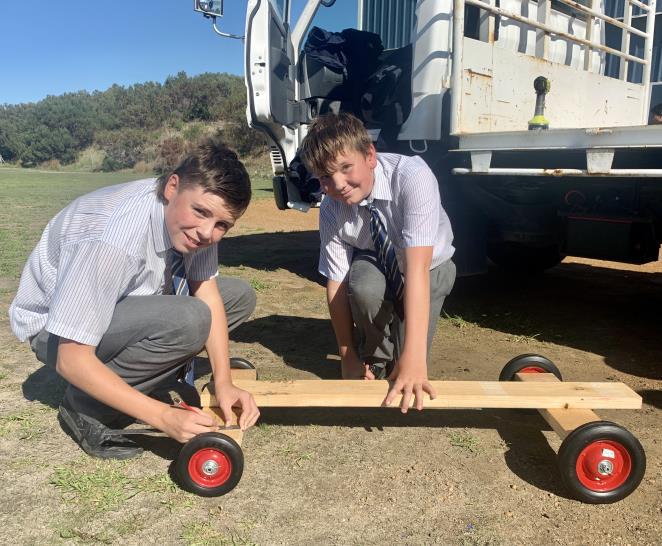 Oliver Creedon and Jake Budrey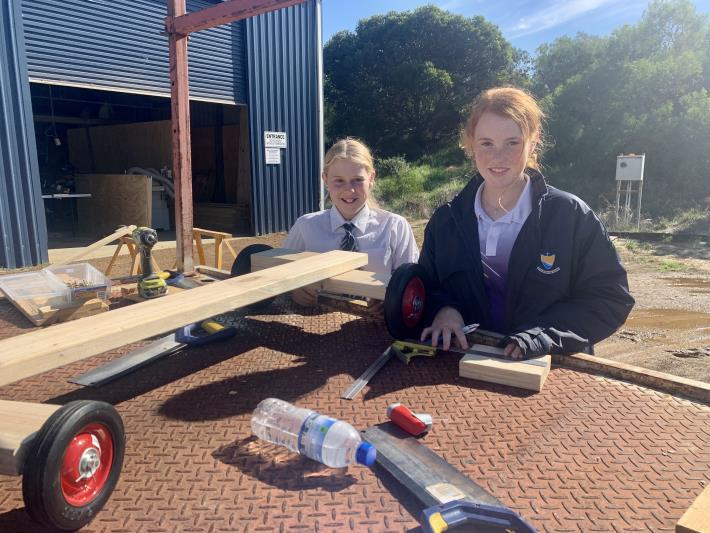 Chelsea Green and Emma Smith
NOTICES
NAPLAN Online 2021
This week Year 7 and 9 will sit NAPLAN Online testing (see attached schedule). Students have already sat two practice tests (writing and an omnibus test) and these have enabled students to familiarise themselves with the test environment and gain some exposure and rehearsal for the types of questions that they can expect to be asked in the various tests. Can parents please ensure that the NAPLAN Locked Down Browser has been successfully installed on student devices. They may require your password to successfully download the app.
What's on this week (Week 4)
| | |
| --- | --- |
| Monday | Whole school assembly/td> |
| Tuesday | NAPLAN Online testing - Reading |
| Wednesday | NAPLAN Online testing - Writing |
| Thursday | NAPLAN Online testing – Language Conventions |
| Thursday | UWA Health and Medical Sciences presentation (Year 11&12) |
| Friday | NAPLAN Online testing - Numeracy |
| Friday | 10-12 Chapel |
Upcoming calendar events
17-21 May
NAPLAN Online catch-up testing
17 May
Rotation 2 electives commence (Year 7&8)
19 May
Rick Wilson MP (Federal Member for O'Connor) talk to Year 9
19-20 May
Anglicare 'Poverty and Inequality' workshops
21 May
7-9 Chapel
26 May
Inter-house Cross-Country Championships
28 May
10-12 Chapel
31 May - 04 June
01-03 June Executive Principal in Sch
01-03 June
Executive Principal in School
04 June
11 June 10-12 Chapel
17 June
Inter-school Cross-Country Championships
18 June
7-9 Chapel
22-24 June
Executive Principal in School
24-25 June
Advanced Standing Reward luncheon
27 June – 02 July
Country Week (Perth)
02 July
Term 2 ends
06 July
Semester 1 Reports released
Best wishes for the week ahead.

Jason Bartell
EXECUTIVE PRINCIPAL

Iain Clark
ASSOCIATE PRINCIPAL

Lisa Marquis
ASSOCIATE PRINCIPAL