Principal's Message
A Welcome from the Principal
Throughout its short history (the School opened in 2008), Esperance Anglican Community School (EACS) has developed a reputation for sound academic achievement, nurturing pastoral care, a long-established Anglican tradition and a wide diversity of co-curricular activities. This demonstrates our endeavour to provide the best all-round education for our students by fully supporting them in their intellectual, emotional, psychological, physical, social and spiritual development.
Our objective is for EACS students to be the architects of their lives; looking beyond the ordinary to achieve the extraordinary, in making a difference to the world in which they live. In encouraging our students to achieve their potential, we place a major emphasis on the creation of a dynamic teaching and learning environment, both within and outside the classroom.
At EACS, we work in partnership with you and your family in a supportive Christian community to nurture, stimulate and challenge your child. Our highly professional, innovative and caring staff have been individually chosen to cater for the wide-ranging talents of each student and to offer a broad array of co-curricular activities. Working together, we can help your child reach their potential through a balanced involvement in the many facets of the life of the School.
I hope you enjoy the insight into the life and values of EACS that this website provides. I think you will find that the sense of community is palpable in the informal photographs of our students as they participate in the events that make up the school calendar. It is a community where everyone has a place and one which will welcome your child and your family.
I look forward to welcoming you to the Esperance Anglican Community School.
Jason Bartell
EXECUTIVE PRINCIPAL
Jason Bartell
Jason Bartell is the Executive Principal of Esperance Anglican Community School and John Septimus Roe Anglican Community School (Perth). Prior to this, he was Principal at Swan Valley Anglican Community School (2013 – 2017), Principal at Esperance Anglican Community School (July 2010 – 2012) and Assistant Principal at John Septimus Roe Anglican Community School (2007 – June 2010). He has also held Principal and Deputy Principal positions in Department of Education Public Schools across Western Australia in the early 2000's and as a teacher; taught Health and Physical Education, Humanities and Social Sciences and Mathematics.
Jason is married to Leah and has four children; Caleb, Violet, Jackson and Christian. His interests include surfing, fishing and many other sports, including Australian Rules Football (Geelong Football Club) and cricket.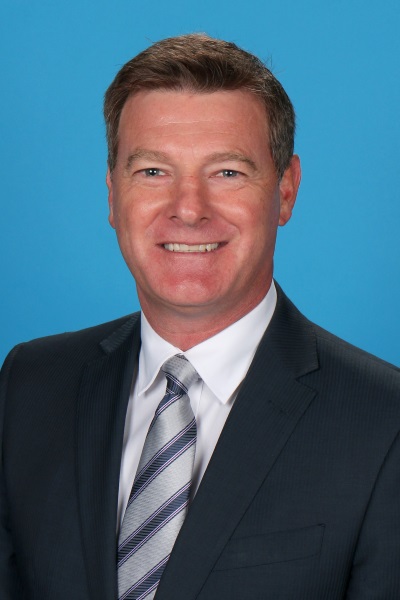 Jason Bartell
Executive Principal