Boarding
Live, learn and play in the heart of Esperance
For the first time, young people of WA's southeast region have access to a quality Christian-based education and boarding experience close to home.
Esperance Anglican Community School opened the doors to a brand new, state-of-the-art boarding house in 2015.
Esperance Anglican Community School is delighted to have a brand-new, 40-bed boarding house as part of its facilities. The addition of boarders extends the School's reach into the wider hinterland of the Goldfields and the Wheatbelt. Superb, world-class facilities give parents in the region a real and affordable alternative to boarding their children in Perth. The School, too, will also gain much from boarders living in the heart of the School – the sense of community and truly broad education that we value will develop strongly. It is pleasing to see the positive start made by our boarders and the staff caring for them. Students are happy in a homely environment and are pursuing a range of interests as well as their school work. In addition to the Resident House Parent we have two Resident Tutors and a House Mother who are able to provide the quality of pastoral care we value so highly.
We live in a safe residential area in the heart of Esperance and on the doorstep of one of the world's most beautiful natural playgrounds, boarders will be able to pursue their individual talents and interests and embrace the outdoor lifestyle that is central to life in the country. It's the best of both worlds – a quality education underpinned by strong Christian values and a welcoming boarding experience in a familiar and inspiring setting.
Boarding at EACS is not simply about providing overnight accommodation – it's about making the most of every opportunity, forging lifelong friendships and having experiences that will leave a lasting impression in the lives of students long after they leave school.
For the first time, country students can enjoy a second home close to home. We can truly say that boarding means that EACS is the place to live and learn in the heart of Esperance.
Download our Boarding Brochure here.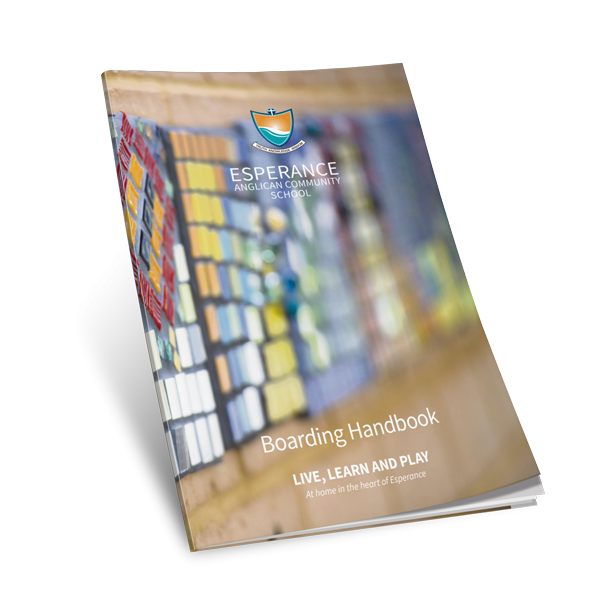 We hope that you will join us on this exciting journey. To learn more about boarding at Esperance Anglican Community School
please phone (08) 9083 2444 or send us a message.